Space knowledge cannot be underestimated. During Made in Wroclaw 2022 you will learn how to make the best use of it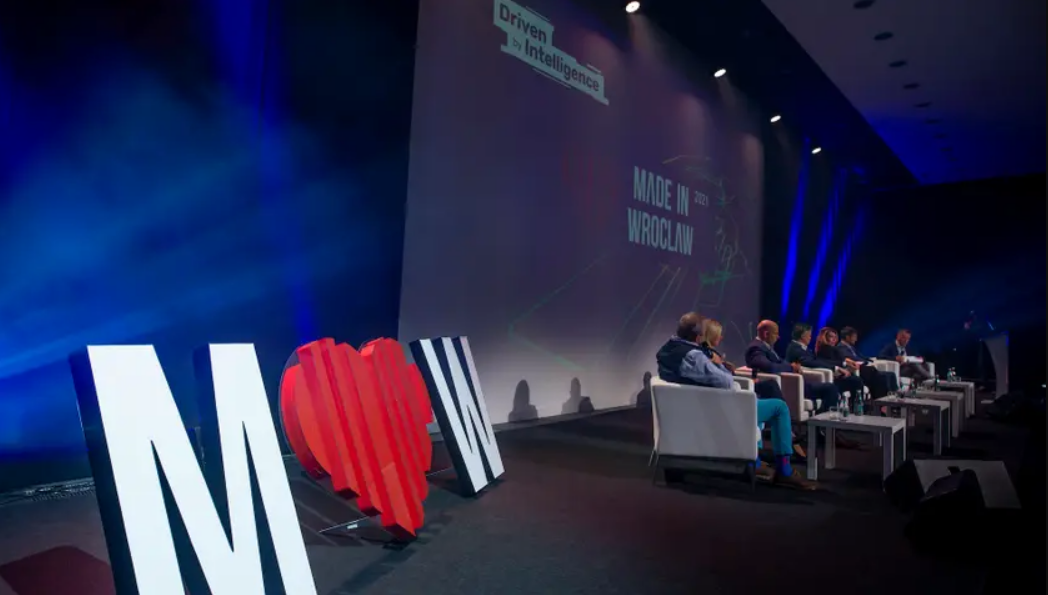 Every year, human activity in space is increasing. There are also more and more prospects related to the use of technologies created by the space tech industry to improve the quality of human life. Opportunities and threats related to this will be the topic of the panel discussion "Back to the space", which will take place as part of the Made in Wroclaw 2022 conference, which starts on October 18.
Held for the sixth time, the Made in Wroclaw conference will be an opportunity to discuss and talk about the opportunities presented by space.
Wroclaw business is also space. We have invited experts from Wroclaw's space tech industry to Made in Wroclaw 2022 in order to talk about how to take advantage of the knowledge that satellites provide us with and make optimal use of data about our planet in pro-environmental activities.

Paulina Muszyńska, Head of the Development Project team at the Wroclaw Agglomeration Development Agency
Space technologies help life on Earth
The potential of technologies created by and for the space tech industry is related, among other things, to the increasing use of satellite technology, which is being intensively developed by Wroclaw companies in this sector. Data collected by satellites today have countless applications in industry and science.
They can be used, for example, in geological research, agriculture, mining or climate change analysis. They will find their application in a wide variety of industrial sectors.
The human presence in space represents, on the one hand, an incredible number of opportunities for human development, but also a number of risks. Thanks to advanced scientific missions, but also the observation of our planet, we are able to significantly improve the impact of man on Earth, but also develop new branches of technology that will serve us in the future here on the surface of our planet.

Mikolaj Podgorski, COO and head of business development at Scanway
- On the other hand, the geopolitical situation, the lack of regulation of space junk and trillions of dollars in the form of extraterrestrial resources mean that we need to be particularly sensitive to certain aspects of our presence in space, Podgorski adds.
They will talk about space in Wroclaw
During Made in Wroclaw 2022, the "Back to the Space" panel will include representatives from SatRev, Scanway, Extremo Technologies, WroSpace or Wroclaw University of Technology.
Is it worth exploring space, when we face so many problems on our own planet? What impact does the space sector have on our daily lives? Why do we spend billions of dollars on space technology? Few people realize how much our daily life depends on the development of the space sector. Together with invited experts, we will talk about how space technologies can help us here on Earth.

Justyna Pelc, president of the Innspace Association, moderator of the panel
Made in Wroclaw 2022 already on October 18!
Made in Wroclaw is a celebration of innovation that attracts hundreds of entrepreneurs and experts from the world of science to the Wroclaw Congress Center every year. This year it will be held under the theme Future Mindset.
The event will feature three panel discussions and lectures full of not only futuristic approaches, but also practice. As always, there will be no shortage of examples of actions and successes of companies from the local market, but also inspiration, which will be shared, among others, by keynote speaker Natalia Hatalska! Discussions will include the future of the ICT industry, the changing labor market and the space industry, which is becoming increasingly strong in Lower Silesia.
The Made in Wroclaw conference will take place on October 18. Anyone can attend by purchasing a ticket on the event website. You can also register there for free for the EXPO or startup networking event.
Made in Wroclaw 2022 is organized by the Wroclaw Agglomeration Development Agency and the City of Wroclaw. The conference is held under the honorary patronage of Wroclaw University of Technology, Wroclaw University, Wroclaw University of Economics, AHK Polish-German Chamber of Industry and Commerce, AmCham American Chamber of Commerce and Scandinavian - Polish Chamber of Commerce.