Startup Wroclaw: Evolutions. Local and international business met in Wroclaw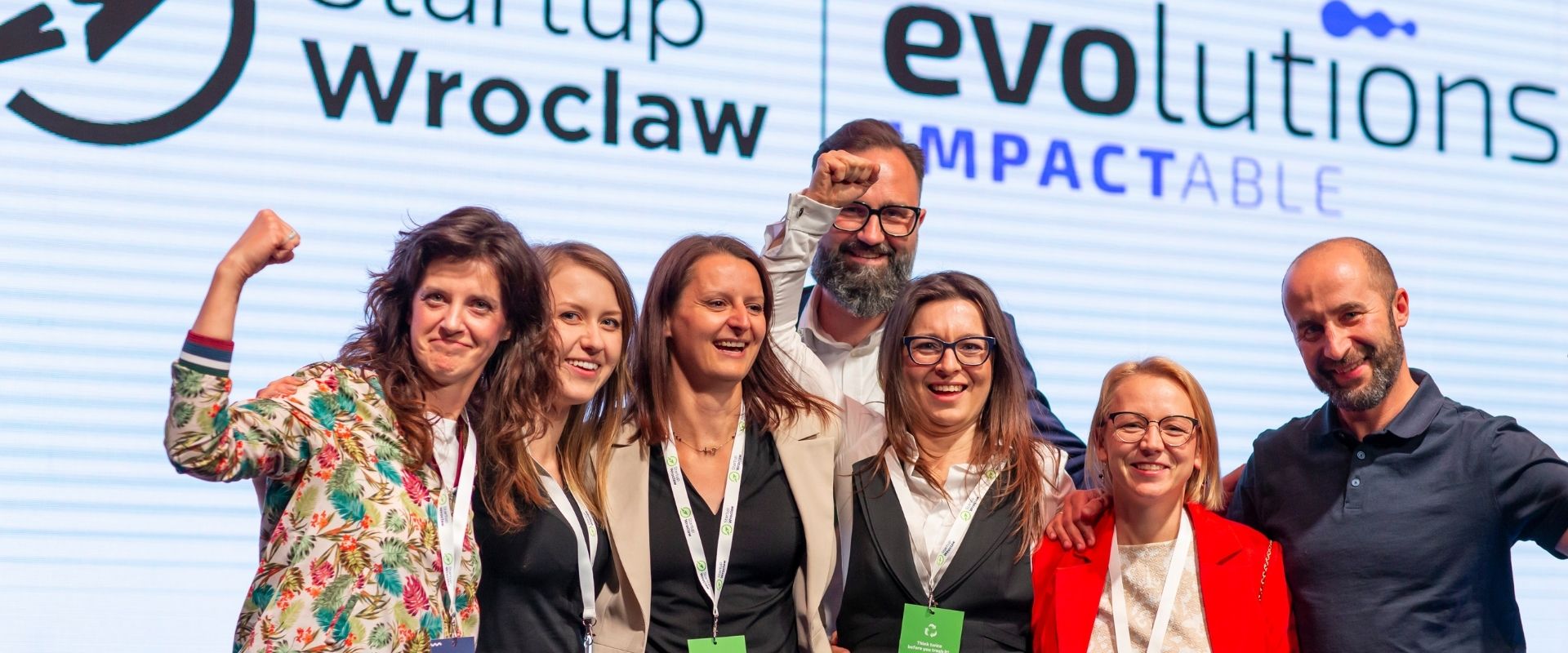 Innovators, investors, and professionals from technology and creative industries met in Wroclaw Congress Center during the seventh edition of Startup Wroclaw: Evolutions conference. This year the main theme of the event was impact.
Startup Wroclaw: Evolutions is a large business event, which is a place to talk about best practices in creating innovative products and developing a company, as well as to exchange knowledge and experience in acquiring new customers and building relationships with existing ones.
- We met as usual among startups to talk about such important thing as impact. We invited representatives of large and small business to share their point of view on what it means to them, and what are technologies and innovations in this particular sense. The guests of Startup Wroclaw: Evolutions are mainly representatives of startups from the foodtech industry and fields related to psychology and technologies, among others - says Mateusz Jarzombek, Director of Business Support Center.
Impact as the leading theme of the conference
The Startup Wroclaw: Evolutions conference was held under the theme of "impactable" and addressed issues of business synergy and making an impact. Participants discussed how to join forces in the impact sphere to do more together. They also discussed how to adapt existing companies to market expectations in terms of impact and how to take care of the environment in which innovations are created. Social innovation was also discussed.
- Today, only social innovations, created by multi- and interdisciplinary teams looking for solutions to real problems related to further global development, have a chance to actually improve the quality of life. Using various fields of science, technology and appropriately selected business models, while taking into account the factor of positive social impact, is an ever more dynamically developing trend - said Agnieszka Młodzińska-Granek, PhD, assistant professor at the SWPS University of Social Sciences and Humanities.
The stronger the startup ecosystem, the stronger companies are created within it
On the main stage of the Wroclaw Congress Centre, entities to whom impact is well known, have it in their DNA, or support others in taking the right path met.
- I run an impact fund, which invests in technology companies at an early stage of development. For us there are two factors that are important - the potential future profit that they are able to generate and the element related to impact, which is the impact of the business on the environment or on people, local communities. Nowadays, the concept of impact seems to be not so much a necessity as a necessity in the approach to business and investment. The stronger the social fabric of a startup system, the stronger this ecosystem is. In turn, if it's strong, we're able to create strong companies that raise capital at good valuations and thus can grow even faster, and there's interesting and well-paid work in Wroclaw. This is the future that we cannot ignore, because if we do, we condemn ourselves to the second speed - says Tomek Popów, General Partner and Co-Founder of RST Ventures For Earth.
2 in 1, or two large business conferences combined
This year the event had a global character, because it was combined with the Wolves Summit 2022 conference, which moved to the capital of Lower Silesia. Thanks to that it was a unique opportunity to learn about actions, plans, and views on business of well-known companies, experienced entrepreneurs, investment funds, and authors of innovative startups.
The organizers of Startup Wroclaw: Evolutions were Wroclaw Agglomeration Development Agency and Startup Wroclaw team. Event partners were: Wolves Summit, Concordia Design Wrocław, Concordia Design Accelerator, SWPS University and Lower Silesian Development Fund.
The sponsors were: SDZLEGAL Schindhelm and Skanska.