Survey for the "Gamedev in the Wroclaw Agglomeration" report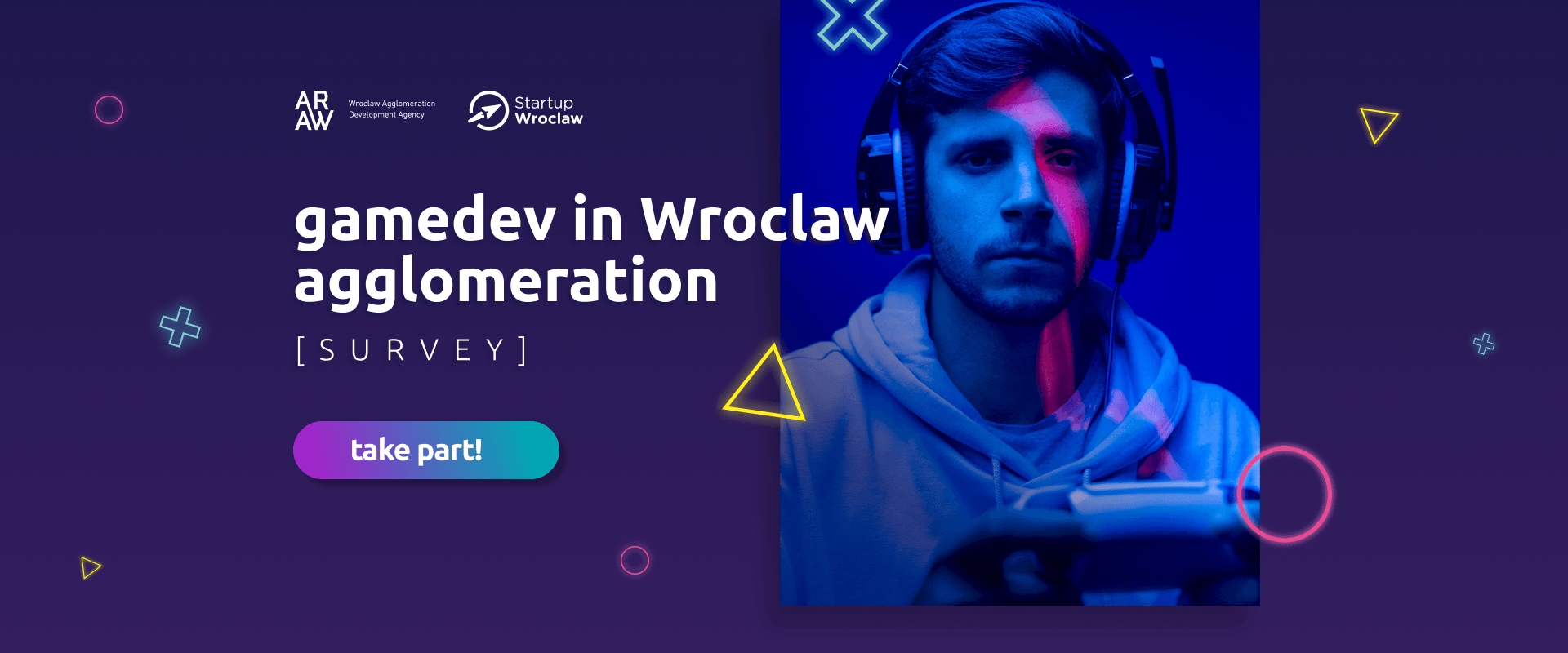 The gamedev industry from the Wroclaw agglomeration area is growing in strength. Local companies creating computer games are more and more visible on the market, not only nationally but also internationally.
The main reasons why the Wroclaw Agglomeration Development Agency and Startup Wroclaw decided to create the report "Gamedev in the Wroclaw agglomeration" are the desire to know, map and analyze the gaming industry.
Gamedev (video game development) is the process of creating computer games. This rapidly growing sector is becoming one of the most future-oriented directions of the creative and entertainment industry. It's been 70 years since the first "OXO" game was created and the gaming industry has undergone unimaginable changes since then. There are now more than 2 billion gamers worldwide, and more and more universities offer degrees in game development.
The "Gamedev in the Wroclaw Agglomeration" report aims at providing a comprehensive diagnosis and description of the activities of local companies in the gaming industry. Thanks to the respondents' answers, it will be possible to get to know the condition of the market and the perspectives of its development, as well as the activities of the environment and the accompanying offer.
Gamedev in the Wroclaw agglomeration - research
All companies from Wroclaw and the whole region of Lower Silesia that represent the gamedev industry are welcome to participate in the creation of the report on the gaming sector.
The questionnaire consists of two modules:
1) Description of the company's activity - based on the answers provided by the respondents, business cards of the companies that will appear in the report will be created
2) Market information - answers will be anonymised and used to present a broad picture of the Wroclaw gamedev market.
The results will be published in the form of a online report, which will premiere in June 2022.
We encourage you to participate in the survey and fill out the questionnaire: https://wroc.city/gamedev.
Check out also our website: https://gamedev.startupwroclaw.pl/