Tech Generation, or what's innovative at the Made in Wroclaw conference on 17 October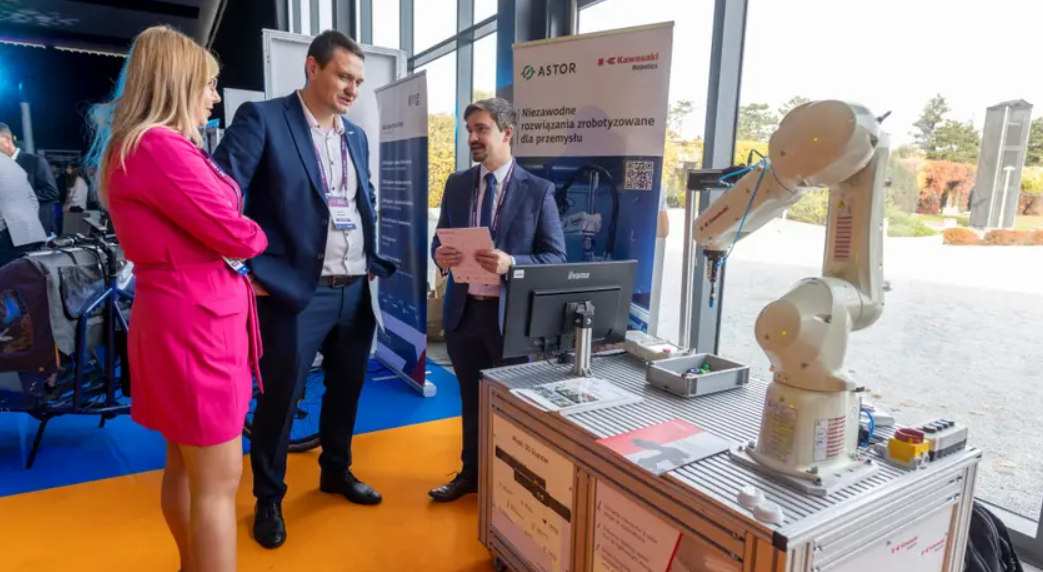 What drives Wroclaw business? Those who want to find out should buy a ticket to listen to lectures and panel discussions. But you can also visit the EXPO exhibition free of charge. The official part of the seventh edition of the Made in Wroclaw conference on Tuesday, 17 October, will begin at 9 a.m. and continue until 4 p.m.
This year's Made in Wroclaw conference will be held under the motto Tech Generation. - Not only will we be showcasing products, services and innovations from Wroclaw, but we will also be talking about businesses. About how well they are developing, but also about how they can develop even better in the future in the Wroclaw agglomeration," announces Paulina Muszynska from the Wroclaw Agglomeration Development Agency, which is organising the event.
The conference programme consists of three thematic blocks:
TECH GENERATION - about software, artificial intelligence (AI), start-ups and VC funds;
TAKING IT TO THE NEXT LEVEL - about US investment in the region and the investment climate;
TRANSFORMING THE WORLD WE KNOW - on sustainability and electromobility.
Speakers and panellists will focus on key investment trends and technologies that can drive the region's growth, such as software, AI, microchips, electronics and electromobility. The most prominent representatives of Polish business and major foreign investors will appear on stage.
They will include leading innovators and top executives from companies such as Google, 3M, EY, McKinsey, SDZLEGAL Schindhelm, InPost, AI Lab, Mercedes-Benz Manufacturing Poland, BRAND24, Spyrosoft.
Have a look at the EXPO
Parallel to the conference, the EXPO exhibition will be open at the Wroclaw Congress Centre, 1 Wystawowa Street, on Tuesday 17.10 from 9am to 4pm, where you can find out what innovations are the future of Wroclaw. It will be an opportunity to learn about Wroclaw's products and the history of Wroclaw's companies, which operate dynamically on national and international markets. Free entrance to the EXPO.
An opportunity for start-ups
As part of Made in Wroclaw 2023, there will also be a competition for start-ups. It will provide an opportunity to connect start-ups with corporations, universities and business environment institutions from the national and international markets. New prospective business contacts and a financial prize funded by the Wroclaw Entrepreneurship Council are up for grabs.Start-ups who want to take part in the competition must register at made-in-wroclaw.pl/techgala, providing details of their start-up and describing its activities. It is also necessary to attach a pitch deck, on the basis of which 7 start-ups will be selected and will present themselves on 17.10 during the final of the competition - they will have 3 minutes to show their activity.
The final of the competition will take place at the Business Gala & Tech Contest - a gala event crowning the Made in Wroclaw conference, attended by 200 people, including investors, representatives of start-ups, local governments, universities and the business community.
Want to buy a ticket for the MADE IN WROCLAW conference? Click HERE