The 13th edition of the Mentoring Program. Read how it works and who can join it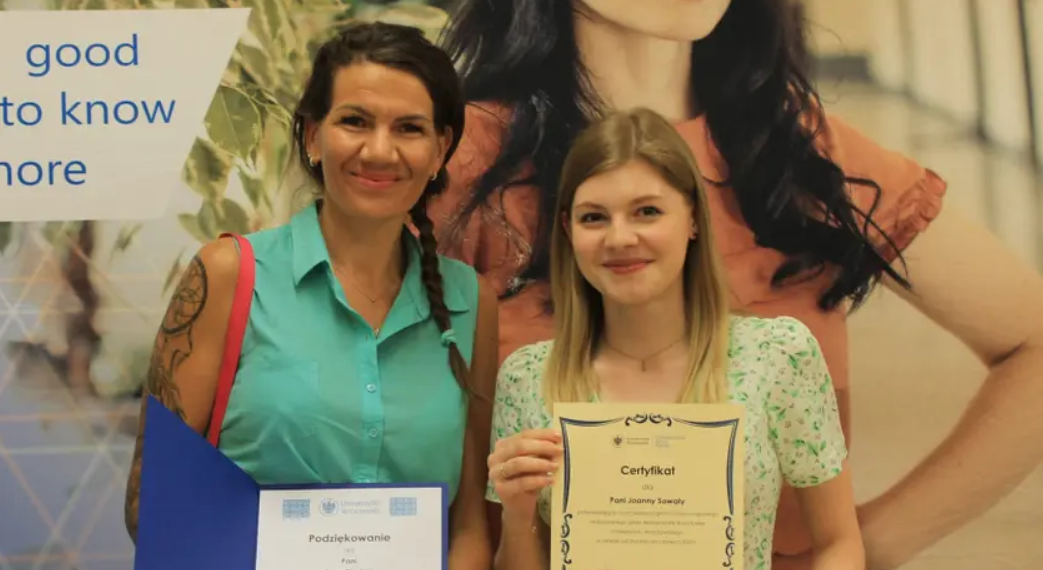 A mentor is one who shares professional experience, a mentee is a student, a mentee. In the Mentoring Program, knowledge is imparted about the market and working environment in a specific industry. It's not about an internship or apprenticeship, it's about validating your idea of where you want to work as soon as possible.
This year, 59 mentors joined the program, including 19 who volunteered to mentor in English, mostly mentors from multinational corporations.
What mentoring gives students
The program was created to give students information about the nature of work in their chosen industry. How it works, using mentors from corporations as an example, is explained by Elżbieta Oleniacz-Czajka, deputy head of the University of Wroclaw's Career Office and coordinator of the Mentoring Program:
- There are students who end up mentoring with a representative of a corporation and know that working in this environment, this pace of work, specific hierarchy and career path, are for them. And there are those who learn during these five meetings that this is definitely not the place for them. And that's what this program is for: for the student to verify his or her idea of the labor market," stresses Elżbieta Oleniacz-Czajka.
And in addition to this, students learn professional maturity: to be punctual, to do what they have committed to, to follow instructions and to prepare for meetings.
Who is mentoring for
In addition to the fact that the mentee must be a student at the University of Wroclaw, there are no other restrictions. He or she can study any major in any year.
- However, our program is not for everyone. It is for those who are ready to face their expectations and have the time for additional work," says Elżbieta Oleniacz-Czajka.
First, the student must fill out a questionnaire. And there you need to indicate both the needs and expectations of mentoring, as well as the reasoning behind why he chose a particular mentor. This cannot be done on your knee, because the mentor chooses the mentee based on these statements.
Second, you need to think about how the mentoring process should work.
- We prepare a meeting during which we make the students realize that it is up to them how much they will get from the mentor, that they have to set their own goals," says Elżbieta Oleniacz-Czajka. - We expect the mentor at this stage to determine whether and to what extent he or she can meet the students' expectations.
Third, the student must find time to complete the tasks assigned by the mentor.
Five meetings or contact for many years
In one edition of the program, the mentor and mentee meet at least five times. But in practice it varies. Usually the contact lasts much longer than the program.
Who are the mentors?
The Career Bureau publishes a call for mentors every year, but the Mentoring Program already has such a reputation that specialists already apply on their own.
- We started with a dozen people, and now, for several years now, we have about sixty mentors," says Elżbieta Oleniacz-Czajka. - The vast majority are people who have achieved a lot in their industry. Among them are CEOs and directors.
Since there is a huge range of specialties at UWr, the Career Service establishes cooperation with practitioners operating in different environments: scientific, business, administrative. These include representatives of multinational corporations, marketing and creative firms, law firms, courts and even schools.
- Three years ago, scientists joined this group. They are for those students who are considering a career in science," says the program coordinator.
Mentors do not get paid. They participate in the program for various reasons, but most often to learn about young people's expectations of the job market or to find a committed intern, although, it should be emphasized, finding an employee is not the goal of the Mentoring Program.
Profiles of mentors and a link to the application form can be found on the Career Office website.
Which mentors do students choose?
Interestingly, students are more likely to choose a mentor who does not work in an industry that coincides with the mentee's field of study. In this way, students test whether they can handle completely different professions.
- Each year, the largest number of applications is for HR mentors, especially those with a coaching jam, says Elzbieta Oleniacz-Czajka. - With these skills, they help plan a career path and discover a student's potential.
What is the schedule for the mentoring program?
Until December 3, the Career Office accepts student applications.
By December 20, mentors select the students they will meet with.
From March to June, mentors and mentee have time to meet.