The cutting-edge technologies of a Wroclaw startup can improve the taste and quality of... wine.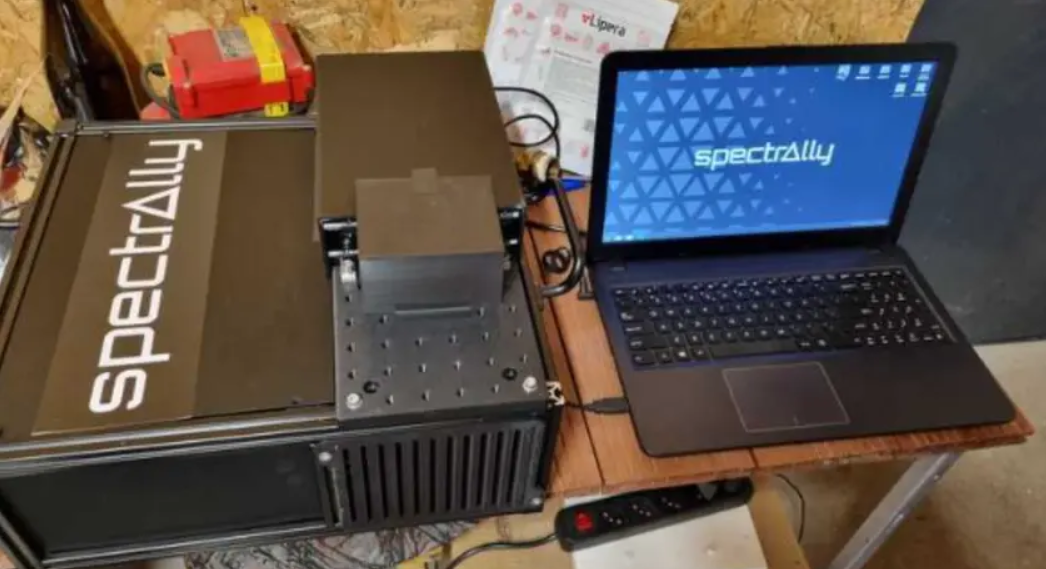 Innovation and rapid technological progress are changing not only the IT industry. Wroclaw startup Spectrally, with the support of modern technologies, is introducing innovative solutions for the chemical, food and cosmetic industries. It is currently implementing unique solutions in wine production at a winery near Wroclaw.
Spectrally is a Wroclaw-based startup specializing in the use of Raman spectroscopy in industry. In recent weeks, together with the Ragosz winery located near the capital of Lower Silesia, it has conducted a series of implementation tests using a portable instant quality control device based on the company's proprietary technology.
Quality control even through packaging
The device used by Spectrally is able to instantly identify chemical components in industrial products. This makes it possible to accurately analyze the composition and prevent errors in the production process. The system verifies the quality of substrates supplied to production, even through packaging. Importantly, it identifies not only pure substances, as devices already available on the market do, but also complex mixtures of multiple substances.
This solution allows fast, reliable and, above all, non-invasive analysis of the concentrations of a key substance such as alcohol, which is of great importance for wine quality.

Robert Stachurski, CEO of the Spectrally project
Better production efficiency, less waste
Raman spectroscopy makes it possible to accurately measure the amount of ingredients in products, which is essential when producing to specific standards and specifications. When accurate analysis is needed, the system is able to identify and determine the concentration of impurities, as well as product constituent substances. The method of automatic quality control implemented by Spectrally also allows us to minimize waste.
We use non-invasive laser radiation for measurements, so our measurements are fast, require no sample preparation and, above all, are non-destructive. Measurements can be taken at any stage of production, including the finished product.

Karolina Orlowska, CTO of Spectrally
Innovations for the food and chemical industries
The goal of the Spectrally startup's collaboration with Ragosha Vineyard is not to provide finished products just for wineries, but to explore the needs of different sectors of the food and chemical industries. It's also to show that a new approach to real-time quality control can provide the highest standards of product quality and benefits to both producers and their customers.
The main advantages of the innovation include the identification of up to 93 percent of substances found in the industry, analysis results in seconds, and throughput of up to 78,000 products per hour. All this without having to stop the production line.