The Economic Forum in Karpacz is just a few days away. Check out who will be guests of this year's event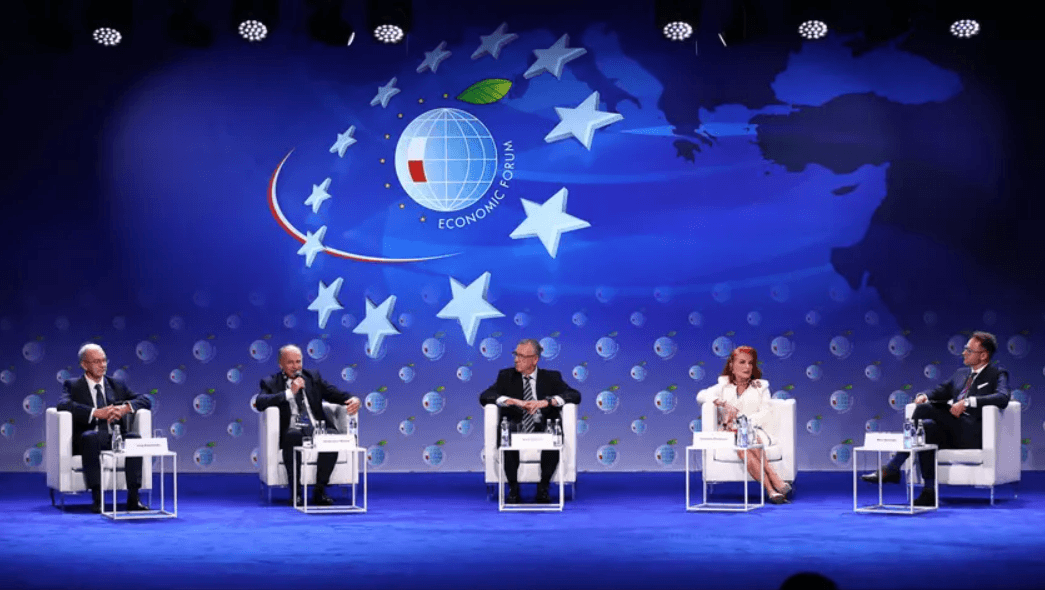 Prime ministers, ministers, EU commissioners, parliamentarians, presidents of major companies, as well as experts and representatives of local governments and the world of culture will meet on September 6 at the XXXI Economic Forum in Karpacz. This time the theme of the event will be 'Europe facing new challenges'.
The XXXI Economic Forum will be held on September 6-8, 2022 at the Golebiewski Hotel in Karpacz. It is the largest political and economic conference in Central and Eastern Europe - last year more than 4,000 people met there. This time the thirty-first edition of the event will be held. Until 2019 it was held in Krynica Gorska, while for the past two years Karpacz has been the host of the event.
Currently, the Economic Forum is a platform for the exchange of views and one of the most important meeting places for political and business elites in Europe. Every year, important declarations on economic policy are made here, and participants' opinions are discussed by expert circles.
Leaders and prominent experts will come
The most important people in the country and in the region will come to Karpacz for three days: leaders of politics, economy, local government, prominent representatives of the world of culture and science. Among the guests who have announced their arrival are Prime Minister Mateusz Morawiecki, Magdalena Rzeczkowska - Minister of Finance, Kamil Bortniczuk - Minister of Sport and Tourism, Andrzej Adamczyk - Minister of Infrastructure, Mykola Solskyi - Ukrainian Minister of Agricultural Policy and Food, Kira Rudyk - MP of the Verkhovna Rada of Ukraine, Dmytro Natalukha - Chairman of the Committee on Economic Development of the Verkhovna Rada of Ukraine, and Kolinda Grabar-Kitarovic, President of Croatia 2015-2020.
They will talk about Europe, present awards
The motto of this year's edition is 'Europe facing new challenges'. More than 300 events await participants. The program includes the Health Care Forum, the Forum of Regions, the Europe of the Carpathians, the Polish Economic Forum and the Tourism Industry Salon. The debates will be covered by journalists from all over Europe.
Another important event will be the presentation of a report on the state of the economy of Poland and the countries of Central and Eastern Europe in 2022, prepared by the Foundation Institute for Eastern Studies and the Warsaw School of Economics.
An annual tradition of the Economic Forum is the presentation of awards for Man of the Year, Company of the Year and Non-Governmental Organization of the Year. In turn, Jacek Sutryk will present the Award of the Mayor of Wroclaw - Socially Responsible Business for the second time.
The organizer of the Economic Forum is the Foundation Institute for Eastern Studies, the main partner of the event is the Lower Silesian Voivodeship, while the host city is Karpacz.