The first fully professional Product Training Center for Facility Management services in Poland was established in Wroclaw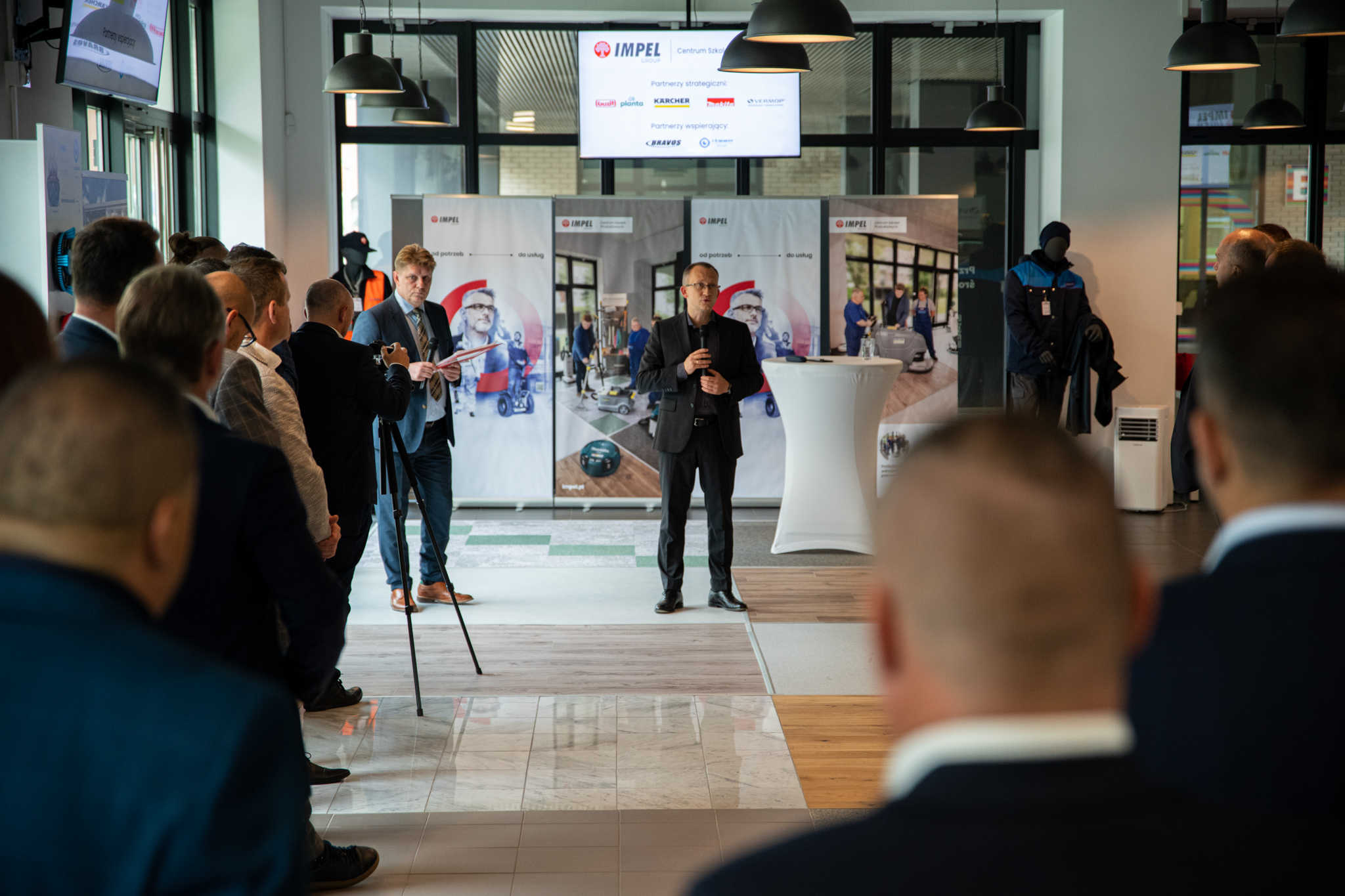 Impel Group launches Poland's first training center in the field of housekeeping techniques and modern, environmentally friendly technologies used in the property management industry. The project was developed in cooperation with the largest manufacturers of professional cleaning machines and chemicals.
The Product Training Center is a place for practical improvement of skills in the use of modern technologies used in services for the FM industry. It will be a training space for employees implementing cleaning services and those responsible for supervising the quality of these services.
Impel Group performs cleaning services for several thousand business clients, including large chain clients. As Poland's largest cleaning services company, we are responsible not only for the implementation of new trends, but above all for the continuous improvement of our employees' competence, especially in the field of modern technologies.

Tomasz Grabski, director of the technology training center in the Impel Group

16 types of floors and stations for practical training
The center is divided into a theoretical and practical training zone, with an area of 300 sqm featuring, among other things, 16 types of floors requiring different cleaning and maintenance techniques. After theoretical training, participants will be able to test their knowledge in practice. Stations have also been prepared with objects such as windows, a cash register, a refrigeration counter or sanitary facilities made of various materials. Building environmental awareness among employees will also be an important task of the training center.
We will place an important emphasis during training and workshops at our center on knowledge of environmentally friendly technologies. On a daily basis, we work with equipment that allows us to significantly reduce energy consumption, water consumption and wastewater emissions. We also use technologies that do not require the use of any chemicals, such as washing with demineralized water. We are therefore committed to developing the competence of our employees in terms of both cleaning techniques or working with modern equipment, but also the correct dosage of cleaning products, waste segregation and management of resources with respect for the environment.

Grzegorz Smereka, vice president of the management board of Impel System
The quality of the training is to be guaranteed by both the experienced training staff (technologists and material specialists) and the participation in the project of the industry's most important manufacturers of machines and professional chemicals. Partners of the Impel Group Product Training Center include such companies as Kärcher, Makita, Vermop, Buzil, I-Team and Bravos.
The Impel Group Product Training Center is located in Wroclaw, in the new headquarters of the Impel Group - the ZITA office building at 1 Słonimskiego Street.