The first satellite factory in Poland will be built by SatRevolution from Wroclaw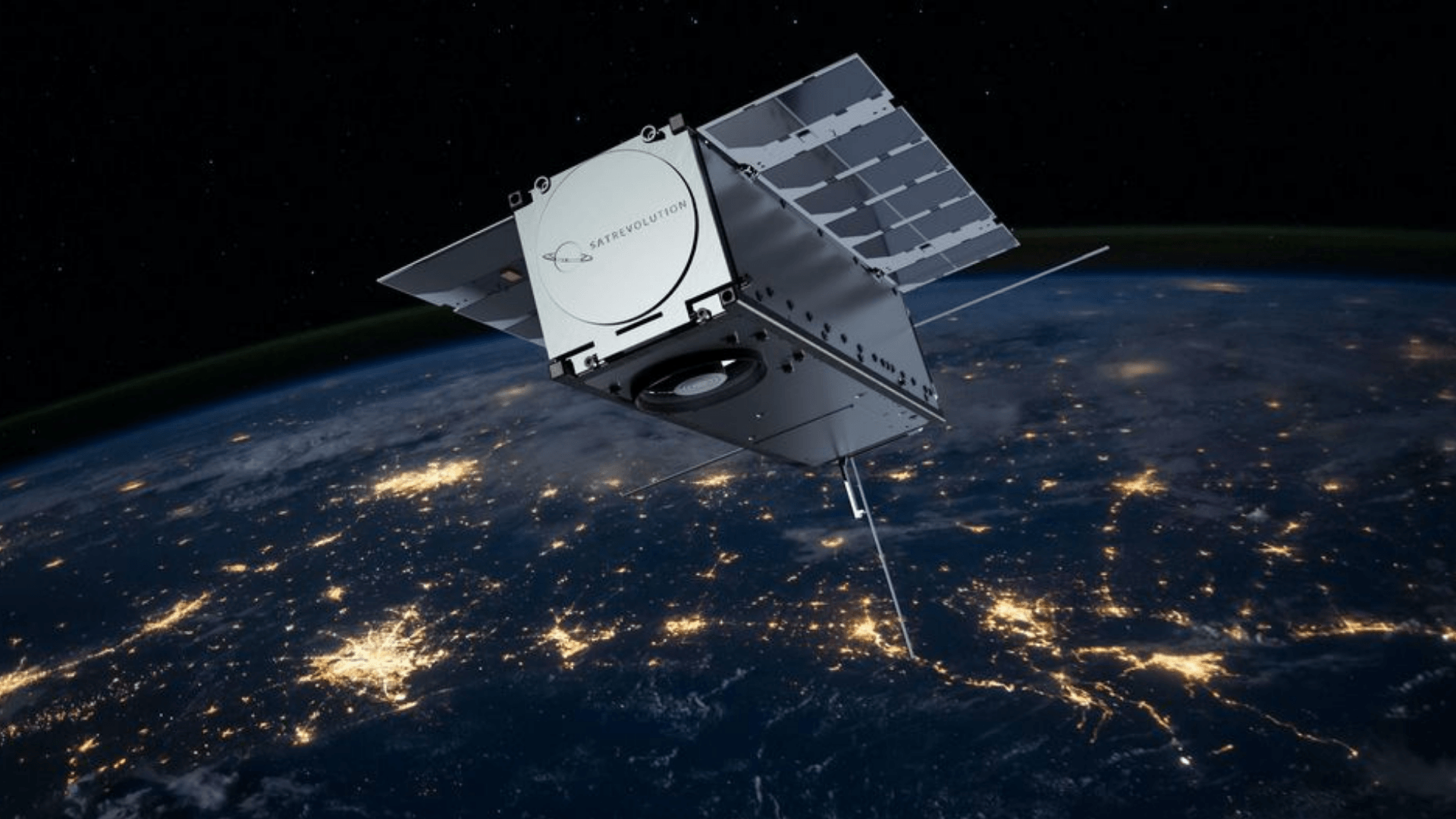 Hundreds of very small satellites will be manufactured in the first Polish factory of nanosatellites by SatRevolution from Wroclaw. A letter of intent concerning this innovative investment from the space sector was signed in Wroclaw. The satellite manufacturing plant is expected to cost 50 million PLN, and production is planned to start at the end of 2023. The creators of SatRevolution are the winners of "30 Creative of Wroclaw 2017".
Poland's first satellite factory. New technologies and the space industry
In Wroclaw, at the research center of the Łukasiewicz Port Research Network in Pracze Odrzańskie, where SatRevolution (SatRev) has its headquarters, a letter of cooperation on the construction of Poland's first nanosatellite factory was signed. The agreement was signed by the representatives of SatRevolution and the Legnica Special Economic Zone (LSSE).
By 2026 we plan to create a constellation of 1000 satellites. To achieve this goal we need a place for development and I believe that we have found such a place within the Legnica Special Economic Zone. The signed letter of cooperation is the next step in the development of both the company and the Polish space sector
The cooperation agreement signed between the LSSE and SatRev assumes among others
In the new plant SatRev wants to produce 2 Stork satellites (3U) per day, annually there are to be about 600 of them.
The SatRev satellite manufacturing plant will have an area of 1120 sq.m., which will include a production hall, laboratory and clean rooms.
SatRev intends to be the first satellite manufacturer in the world to use 100% renewable energy in the production process.
SatRev's nanosatellite factory in LSSE
Poland's first nanosatellite factory will be built in Legnica, on the site of the former Soviet airfield (LSSE area). The investment will cost about 50 million PLN. The production of satellites is to start in a year and a half.
We are now opening ourselves to new technologies and even to a space venture. We support Polish innovative technical thought, literally. Preferential tax reliefs offered by us are "tailor made" and this attracts business, also startups
What is a nanosatellite, construction and characteristics
Nanosatellite is a kind of very small artificial satellite. Devices of this type are the size of a shoebox and weigh from 1 to 10 kg on average. Inside they have, among other things: a computer, antennas and systems to rotate the satellite, measure the gravitational field and take pictures. In orbit, they fly at a speed of 8 km per second. The nanosatellite must be very resistant to rapid changes of temperature: from -150 °C to 300 °C, because such changes can be expected on the orbit.
LSSE: preferences and tax exemptions for investors
The President of the LSSE emphasizes that startups and companies investing in new technologies are most often connected with R&D and modern business services, so already at the beginning the LSSE can offer tax exemptions of up to 45% of investment outlays.
Ryszard Wawryniewicz, Vice President of the LSSE notes that the most common barrier to the growth of new technology related businesses is simply the lack of space for development. Another obstacle is the lack of funds to build one's own hall, and even earlier to buy expensive land.
Therefore, we are preparing a special project to build production, storage and logistics halls, which we will also want to make available in the subscription model. To illustrate, we can say that our halls will be available like the popular Spotify service. If everything goes according to plan, the first halls will be available still in 2023. We want the first tenant to be SatRev company
Currently, the preparation of a functional-utility program for the project is coming to an end. The next stage will involve acquiring land, necessary financing and selecting a contractor.
SatRevolution: work and recruitment
In this and other SatRevolution projects you can participate, because the company is looking for employees - SatRevolution: employment and recruitment. Currently SatRev employs about 60 people from all over the world, but they plan to increase the number of employees to 400 in 2026.
What is SatRevolution doing in Wroclaw
SatRev is a Wroclaw-based startup that specializes in designing, manufacturing, and operating real-time Earth observation satellites. SatRev's satellites are used in agriculture, infrastructure monitoring (e.g. pipelines), energy, government sector (e.g. movement of troops, refugees) and transportation and environmental protection.
What is already done by SatRevolution is successfully applied by Wroclaw. It is the first city in the world to use space technology from SatRevolution to seal the local tax system. Detailed analyses of satellite images of Wroclaw are used to control real estate tax.
SatRevolution history of a company dreaming of conquering space
SatRevolution S.A. was founded in June 2016 by Grzegorz Zwoliński, Damian Fijałkowski and Radosław Łapczyński, creators of Wroclaw-based T-Bull S.A. studio, a leading Polish mobile game developer. The creators of SatRevolution are the winners of the award - "30 Creative of Wroclaw 2017".
Space technologies from Wroclaw
Wroclaw has an increasingly strong position in the Polish space industry. It is worth recalling that the Wroclaw-based company Scanway and Berlin-based German Orbital Systems are preparing a joint space mission STAR VIBE. Their satellite will be launched from Florida in 2022 on board of SpaceX's Falcon 9 rocket.