The future of Polish education begins in Wroclaw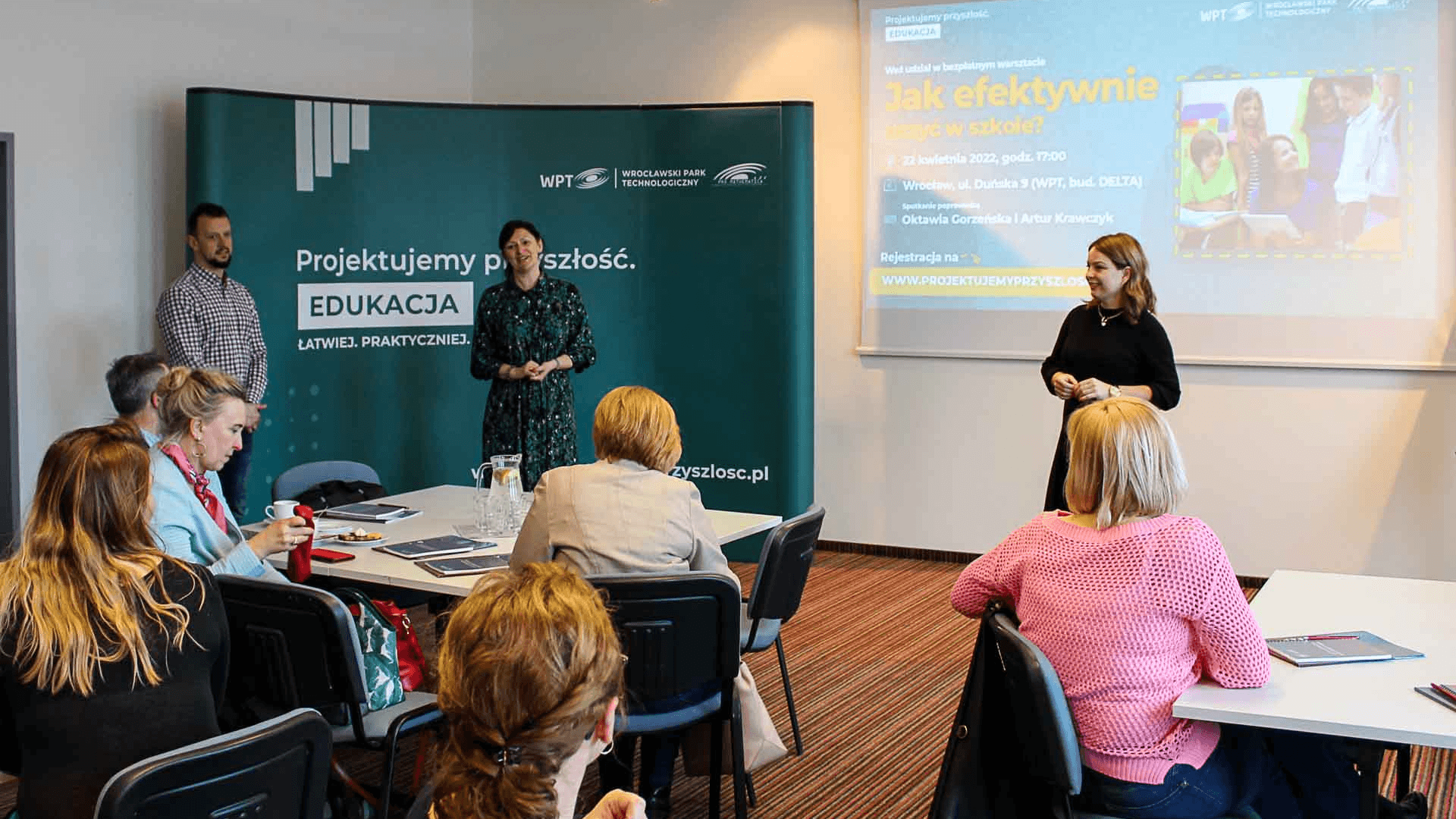 Free workshops, webinars, meetings for teachers, female teachers and education practitioners, the work of two expert groups and a series of materials designed to support education in Polish schools. These are just some of the results of the activities carried out as part of the Wroclaw initiative "We Design the Future. Education".
"We design the future. Education" is a project carried out by the Wroclaw Technology Park (WPT) and the Pro Mathematica Foundation. It is a nationwide project, but its heart is in Wroclaw!
- We are convinced that the future needs to be designed, so we are working on changing Polish education. We want it to be a process of educating young people in a school open to creativity, giving them versatile competences that they will be able to use flexibly in the future - explains Maciej Potocki, President of WPT.
The project includes experts who deal with school competencies and changes in the core curriculum. Among other things, they are building a knowledge base with videos, articles and practical infographics. All of them are available at www.projektujemyprzyszlosc.pl.
Free workshops in Wroclaw
Wroclaw teachers, school principals, education practitioners, parents and school children can actively join the project, among others, by participating in workshops and meetings organized in the Wroclaw Technology Park. Another meeting devoted to the development of students' competencies, this time under the slogan "Competencies - how to do it?", will be held on 27 May 2022 at 17:00 in Wroclaw. Participation in the event is free, but the number of places is limited, so early registration is required.
- Our meeting will be dedicated to discussing good practices, which will be shared with us by teachers and school principals from Lower Silesia. The meeting will be hosted by experts from the "School of Competence" group, which is developing, among other things, a series of multimodal materials that can be used in a practical way at school - says Agnieszka Pałys, President of the Pro Mathematica Foundation.
The meeting will be held in the conference room in the DELTA building of the Wrocław Technology Park, at 9 Duńska St. Each participant will receive a packet of information materials and a certificate of participation in the event. Registration is possible at www.projektujemyprzyszlosc.pl. We invite you to participate!