The international giant, after 30 years in business, has revealed its recipe for success. The capital of Lower Silesia has something to celebrate.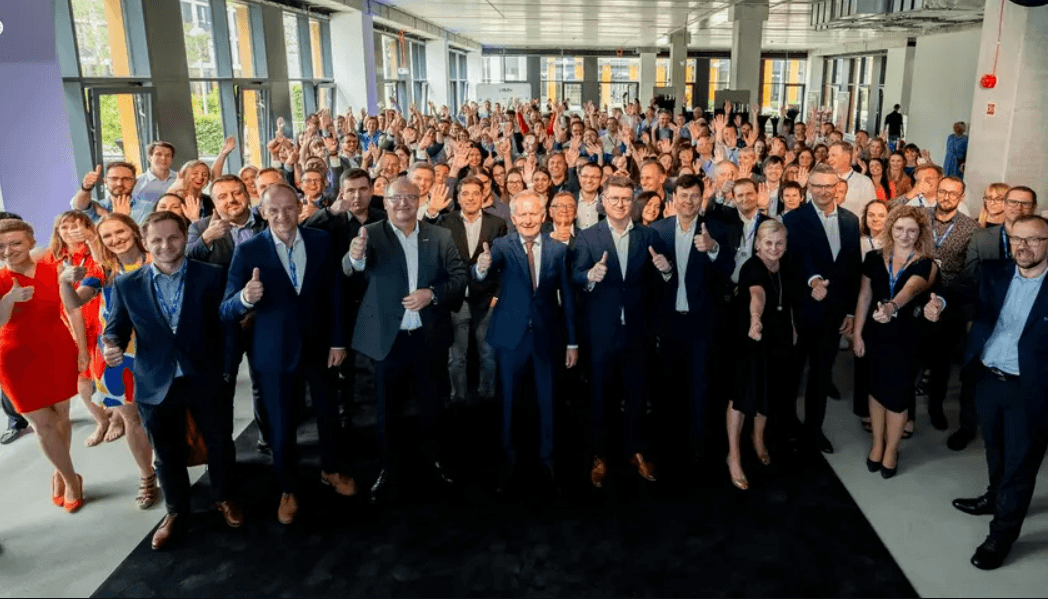 Their recipe for a business that generates respect and recognition is short: - Speed and flexibility of action, as well as a team of fantastic people, says Jacek Michalak, CEO of Selena Group, are the key factors for the company's global success. In mid-July 2022 Selena Group - a global manufacturer and distributor of construction chemical products, hailing from Wroclaw, celebrated a round birthday with more than 250 employees and guests.
Selena Group from Wroclaw is celebrating its 30th anniversary. Global manufacturer and distributor of construction chemicals products.
Krzysztof Domarecki, founder and main shareholder of Selena, in his anniversary speech on the occasion of Selena's 30th anniversary, recalled the company's history, listing the most important sources of its success.
In the early 1990s, most Polish companies dreamed of becoming a local distributor of some well-known Western company. And we decided that we would build our own brand from the beginning.

Krzysztof Domarecki, founder and main shareholder of Selena.
The first decade since Selena was founded in 1992 was marked by its speed. In 1.5 years, the company created 16 local branches in Poland, distributing construction chemicals. As a result, after 2 years Selena already had a 35% share of the domestic market for mounting foams, sealants and adhesives. In turn, from 1996 to 2001, Carina, Orion and Libra plants were established, and after 10 years the company was already recording a turnover of PLN 100 million.
Selena of Wroclaw conquers world markets
The next 10 years saw Selena's international expansion. Not only 'in the neighborhood' - in Romania, Hungary or Ukraine, but also, for example, in the USA. Paradoxically, Selena's entry into foreign markets was also helped by the global crisis of 2008. At that time Selena made acquisitions in Turkey or Spain, among others, where it took over Quilosa - the No. 1 construction chemicals manufacturer in the country. Thanks to the expansion in the second decade, Selena's turnover increased tenfold to PLN 1 billion.
In the third decade, Selena focused on consolidation due to the international scale of its operations. The last period, in turn, was a time of measuring itself against external challenges, such as the COVID-19 pandemic and the war in Ukraine.
Successes are not born by themselves, they do not arise from nothing. They are the result of creativity, creative thinking, and hard work. It is worth noting that in addition to its success in the business world, Selena has never forgotten its social responsibility; that it is part of an even bigger project, that it is a Polish company.

Jaroslaw Kresa, Deputy Governor of Lower Silesia
Selena Group in 2022 is 32 companies. The company's success is its employees
Three decades of the company's activity have resulted in today's 32 Selena Group companies operating in 19 countries, on 4 continents, but its headquarters are still, as at the beginning, located in Wroclaw.
As Krzysztof Domarecki points out: all functions important for the company's development - the laboratory, the central research and development team, strategic management, mergers and acquisitions or marketing - are located in Poland. And he adds: - Selena Group offers some of the best jobs in the country. Selena is focusing on growth, increasing the scale of its operations, but also deepening its presence in new markets.
Our presence on four continents already sets us apart from other Polish companies. However, our appetite is constantly growing. In today's world, success consists of several factors. First is speed, second is flexibility. And, of course, the last, but really the most important - people. Without all of you, Selena's success would not be possible

Jacek Michalak, CEO of Selena Group
Selena in its new headquarters in Wroclaw. They are in the Business Garden on Legnicka Street
The celebration of Selena's 30th anniversary was combined with the grand opening of the new headquarters of the Group. Selena has moved to a building in the Business Garden complex on Legnicka Street in Wroclaw. Selena's offices occupy an area of about 4,300 sqm on three floors.
The building is LEED Platinum certified - the highest of the certificates for so-called 'green buildings' The choice of the new headquarters is not accidental - Selena Group has for years been focusing on the development and development of innovative solutions for construction that will have a positive impact on the environment. The complex also offers relaxation areas where employees can rest and play sports outdoors, and extensive infrastructure for cyclists.
Our headquarters for the next decades will be a building located in the heart of Wroclaw, erected with new low-carbon technology and designed to enhance teamwork. We were keen to create a friendly, comfortable place that will facilitate relationships between employees and provide a creative atmosphere, supporting the development of the entire Selena Group.

Andrzej Zygadło, member of the management board for human resources, Selena.
The celebration of Selena's 30th anniversary and the opening of the new office was attended by more than 250 people. A large group of employees and representatives of the company's management board celebrated the day together with representatives of, among others, the Lower Silesian government administration, the Western Chamber of Commerce, the Business Support Center of the Wrocław Agglomeration Development Agency, and representatives of companies involved in the preparation of Selena's new headquarters.