The jet from Lower Silesia will be a combat drone. An investment by an arms company from the Arab Emirates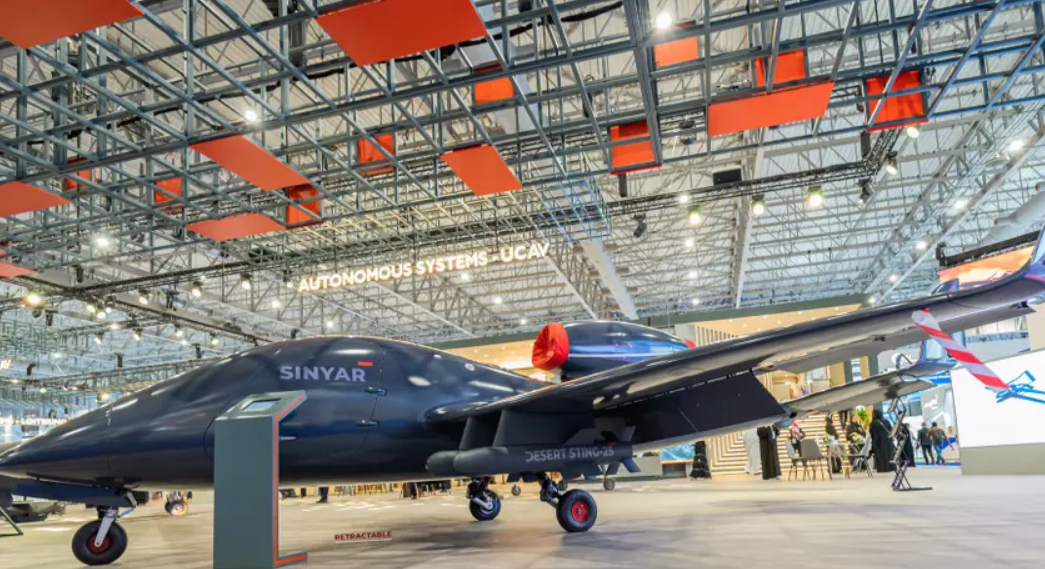 Flaris - a jet avionics manufacturer from Podgorzyn, Lower Silesia, with a foreign investor. A 50 percent stake in the company has been acquired by EDGE Group, a state-owned armament company from the United Arab Emirates. Together they will develop a military drone, based on the design of Flaris LAR 1. A mock-up of the Sinyair drone was presented at the ongoing Dubai Airshow 2023.
The new unmanned drone is expected to travel at speeds of up to 545 kilometers per hour, at a ceiling of up to 10 kilometers, and carry up to 450 kilograms of cargo. During the Dubai Airshow, 4 Desert Sting 25 glide bombs were placed on pylons under its wings, and are manufactured by EDGE Group. Laser- and GPS-guided precision small gliding bombs are expected to have a range of up to 22 kilometers (depending on the altitude at which the machine flies).
- Given its high speed and relatively significant payload, it seems that it could be a reconnaissance or combat machine capable of rapid intervention, writes Maciej Szopa of the Defence24.pl portal on Sinyair.
The two companies will form a joint venture.
- The joint venture will transform manned aircraft into unmanned systems and introduce innovative commercial technologies to the defense industry. This is another huge step in the development of Flaris," reads the Flaris announcement.
The United Arab Emirates is investing. The jet from Lower Silesia will be a combat drone
- Joining forces with EDGE represents a milestone for Flaris and underscores our shared commitment to engineering excellence and innovation. The developments they are planning, particularly in the areas of autonomous flight and advanced engine technology, are perfectly in line with our mission to push the limits of personal jet capabilities. Our combined expertise will undoubtedly pave the way for further advancements in the aviation industry, added Rafal Ladzinski, CEO of Flaris.
The company is also not forgetting its first product.
Flaris LAR 1 is applying to the Civil Aviation Authority for a certificate that will allow it to bring the machine to market. Prototypes of the jet avionette have successfully passed a number of flight tests. This is the first jet of Polish manufacture in many years.