The modern Lower Silesia 3D Printing Center ready for commercialization! Who can benefit from it?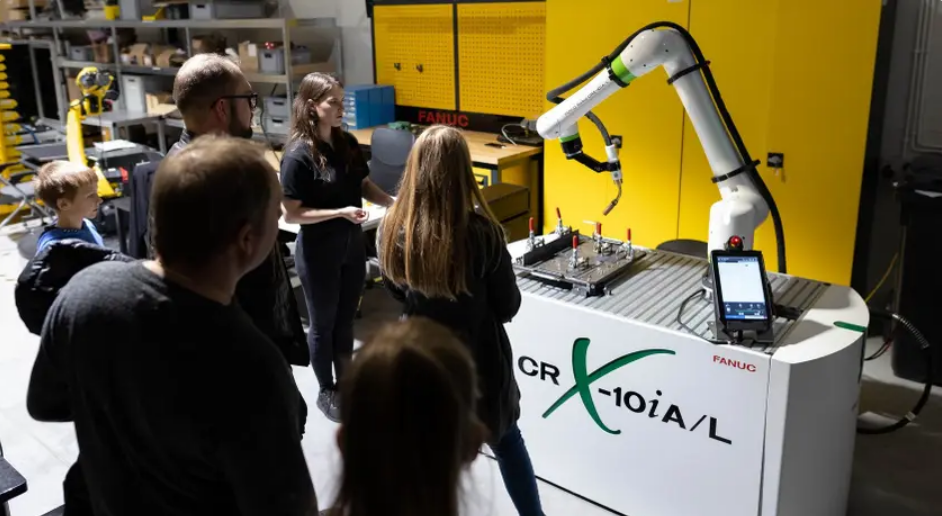 The Lower Silesia 3D Printing Center - DC3D is now fully equipped. DC3D will soon be available to micro, small and medium-sized companies. Who can use it and under what conditions?
The Lower Silesia 3D Printing Center - DC3D is now fully equipped. Currently, finishing works are being completed there. And this means that the next phase of DC3D's operations is about to begin, i.e. making the entire facility and its infrastructure available to external entities from the micro, small and medium-sized enterprise sector.
The project envisages the provision of incubation infrastructure, i.e. warehouse and office space along with laboratory facilities for 27 smart specialization entities, from Wroclaw and Lower Silesia.
The building created conditions for training new employees in 3D printing, among other things, and expanded the existing infrastructure of the Lower Silesia Innovation and Science Park. The Lower Silesia 3D Printing Center also supports knowledge transfer between companies using the incubator and the scientific community. The facility is fully adapted to the needs of people with disabilities.

Kacper Cecota, plenipotentiary of the board of directors of the Lower Silesia Innovation and Science Park in Wroclaw
Lower Silesia 3D Printing Center - 3D Printing Incubator
The 3D Printing Incubator is aimed in particular at entrepreneurs who are starting out and do not yet have their own production or storage facilities. This solution is especially useful for companies that want to launch a new product. Here they can, even before investing a lot of money, create a prototype and see if all its components work, and ultimately, if it has a chance for market success.
For a long time, we have seen that equipment and technology are increasingly available. What is lacking, however, are the operators of these devices. We hope that DC3D will also be a training place where one can learn a new, marketable profession.

Jakub Trzyna, chief engineer of DC3D
Innovations in Wroclaw and Lower Silesia: modern technologies
There are more and more applications of 3D printing and they are becoming more widely used. The medical sector uses the aforementioned technologies, for example, to create prostheses. The automotive industry creates some parts for cars this way. More and more examples of 3D printing can be found in museums, which reproduce exhibits to make them more accessible to the blind. The technology is also being used in architecture, or design.
The Lower Silesia 3D Printing Center is a joint initiative of the local government company Lower Silesian Innovation and Science Park and the Walbrzych Special Economic Zone.
Cezary Przybylski, Marshal of the Lower Silesian Voivodeship, emphasizes that the region is among the most innovative areas in Poland. - The construction of an economy based on knowledge, innovation and the related increase in the competitiveness of businesses are among our main strategic goals," the marshal noted.
DC3D has a workshop and production hall of about 5,000 sqm, along with office space - about 1,800 sqm - and a 3D printing laboratory equipped with state-of-the-art printing equipment.