They are building a major transportation hub. Lithuanian business invests EUR 8 million in LSSE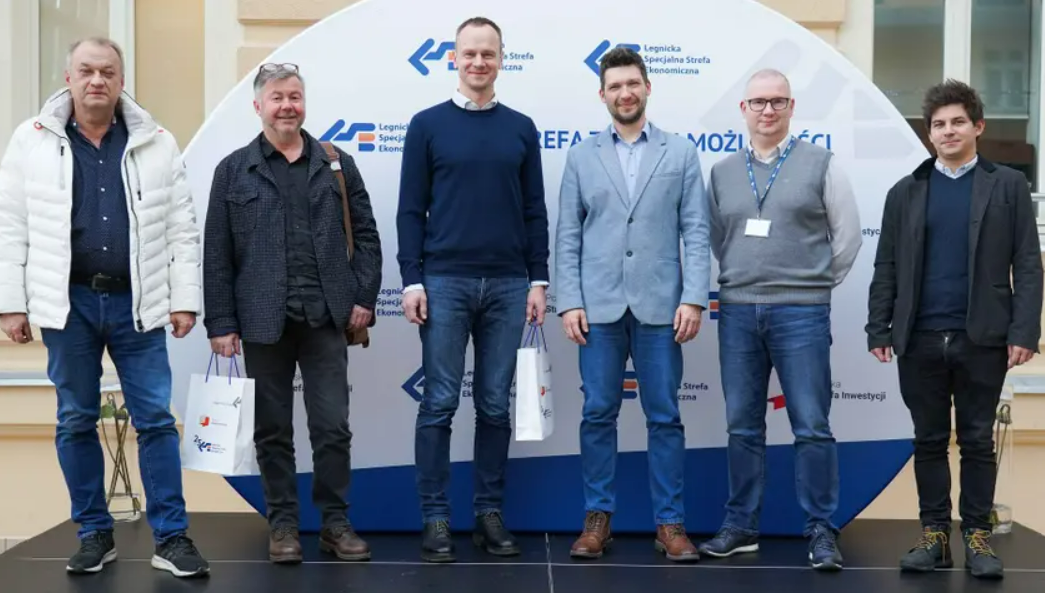 A nearly 12-hectare plot of land belonging to the Legnica Special Economic Zone has been sold. A multifunctional transportation hub, Finėjas Polska, will be established in the LSSE Krzywa subzone. The Lithuanian company's investment in the first stage alone will amount to EUR 8 million.
The investment in the LSSE Krzywa subzone, in connection with the establishment of the Finėjas Polska multifunctional transport hub, involves the creation of an office and a drivers' center. The investor calculates that training will be conducted there, among other things, and the facility will also be responsible for road transport maintenance. Motel and parking functions were not forgotten during the planning of the investment.
Przemysław Bożek, president of the Legnica Special Economic Zone, stresses that this is another important investment in our region and the preliminary design already shows how multifunctional this hub will be.
The LSSE Krzywa subzone will soon be home to a logistics center that will be important not only for Lower Silesia, but also for the European transportation and shipping industry.

Przemysław Bożek, president of the Legnica Special Economic Zone
Finėjas transport hub: forwarding logistics center
The task is planned to be implemented in stages. All of them include the construction of buildings with a total area of 11 thousand square meters and a parking lot with an area of 60 thousand square meters.
Poland is our long-term direction, and this region suits us geographically. We have bought and invested in 250 trucks and trailers. Investments are currently being made in Poland in the land and infrastructure necessary for the long-term and sustainable development of the transportation business.

Vaidotas Lenktys, CEO of Finejas Management Board and member of the Council of Finejas Poland Sp.z.o.o.
The logistics center is scheduled for completion in the second quarter of 2024
Finėjas transport and logistics
Finėjas is a group of five companies performing international cargo transportation and comprehensive logistics services. The group has rich and long experience in the industry. It is recognized in Europe for its high quality services and long-term partnerships.
The companies in the group continuously adapt to the needs of the market, observing business changes and technological advances.
LSSE: 85 investors and more than 20,000 jobs
Legnica Special Economic Zone - operates in southwestern Poland, in the Lower Silesian Voivodeship (including Wroclaw), one of the most dynamically developing areas in Poland.
The LSSE currently has 85 investors from many corners of the world, nearly 1.4 thousand hectares of investment land. More than PLN 12 billion in investments and - most importantly - more than 20 thousand jobs.