They have been operating in Wroclaw for nearly 20 years. They have just moved to new premises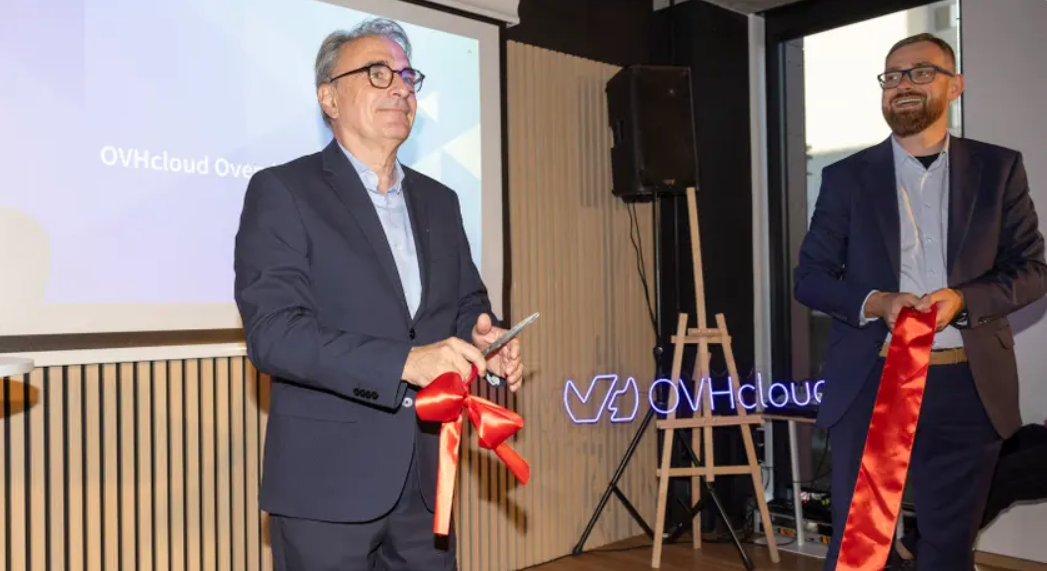 OVHcloud branch has been operating in the capital of Lower Silesia for nearly 20 years. Not only does it take care of its customers, to whom it provides modern cloud solutions, but it also cares about its employees. Therefore, with them in mind, the company has just moved its Wroclaw headquarters to the new MidPoint71 office building on Powstancow Slaskich Street.
The Wroclaw branch of OVHcloud was opened in 2004 and was the Group's first foreign representative office outside France. At the time, the company recognized Poland's potential: excellent location on the map of Europe, stable growth, readiness for digital transformation and a receptive market ready for innovative solutions.
The decision to start OVHcloud's expansion precisely from our country reflected the perception of Poland as a technological hub of this part of the world. Poles are enthusiasts of new technologies, as evidenced by the excellently educated professionals, the fact of being, among other things, a leader in cashless transactions, and the bold and innovative projects of the clients we are privileged to partner with. It is a great satisfaction to bring Polish engineering thought to life, and to support the region's companies in their digital transformation.

Robert Paszkiewicz, head of the CEE region at OVHcloud
R&D center brings together local talent
OVHcloud has expanded its operations in Central and Eastern Europe. Along with its Wroclaw headquarters, it has also launched a dedicated R&D center in Poland. The R&D, which brings together local talent, has been developing, among other things, shared hosting or public cloud offerings, as well as other products from the group's broad portfolio. Keeping in mind the needs of dynamic digitization, as well as secure data storage, in 2017. OVHcloud also opened its own data center in Poland. It has 14,000 servers, complies with the European Union's jurisdiction, has a guarantee of cybersecurity of data, and meets the requirements of industry certifications, including ISO 27001, PCI-DSS and HDS, valued especially by the medical, financial or insurance industries.
For the sake of employee comfort
In order to increase employee comfort, in September this year, there was a move to a new, comfortable office in the MidPoint71 office building at 9 Powstancow Slaskich Street in Wroclaw. In addition, in each of the local offices: in Wroclaw, Warsaw, Gdansk, the company consistently strives to stand out in the domestic market as the most friendly and developing place to work. These efforts have been recognized by the industry, and OVHcloud has been awarded the title of "Wellbeing Leader" in the nationwide "Wellbeing Institute" competition.
OVHcloud's two decades of presence in Wroclaw prove that the city is worth betting on. It is here that there is a mature environment, an ecosystem that supports technology companies. We also see that the development of our city would not be possible if it were not for such companies. We are also pleased to open a new office, which is another chapter in the company's development.

Mateusz Jarzombek, Director of Business Support Centre, ARAW
OVH is a provider of hyperscalable cloud solutions with unparalleled performance. Founded in 1999 in France, by the Polish Klaba family, the OVH group manages 37 data centers on 4 continents. The company globally develops its own fiber optic network and manages integrated hosting services. OVH provides innovative technology solutions to more than 1.6 million customers worldwide, operating from its own infrastructure, R&D departments and offering 24-hour support.