TIM wins at e-Commerce Poland awards 2023 They fought back and won the prestigious online commerce award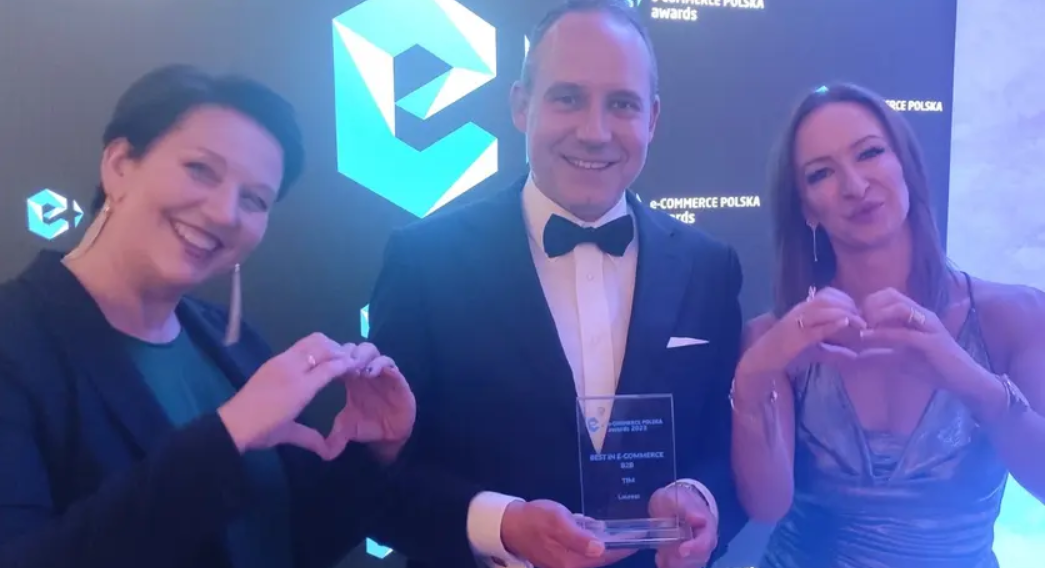 The Service Center - an innovative implementation of the TIM.pl electrical engineering center - won one of the most prestigious awards of the Polish e-commerce sector in the 11th edition of the competition organized by the Chamber of Electronic Commerce. What does the Wroclaw-based company do?
The recognition of the jury, which resulted in a statuette in the "Best in e-commerce B2B" category among medium and large entities, was won by TIM.pl Service Center. Competition was very strong - along with TIM, the nominees in this category included: Allegro, ATLAS & Unity Group and Klimas.
TIM wins e-Commerce Poland awards 2023 in the "Best in e-commerce B2B" category.
This is the second time we have won in the "Best in e-commerce B2B" category, confirming our position as the leader in this segment of the Polish online trade market. This is a great satisfaction, but also a challenge not to slow down and set trends, carefully listening to the expectations and needs of customers

Krzysztof Folta, CEO of TIM SA.
The TIM.pl Service Center brings together the functions and services most relevant to B2B customers. As a result, the TIM.pl Service Center has become a platform that facilitates the daily work of TIM's business customers.
E-Commerce Poland awards 2023. winners are the best in the market.
The e-Commerce Poland awards is one of the most important competitions of the Polish e-commerce industry. Its winners are the largest and most innovative brands operating in Poland.
This year's edition is the ninth of eleven in which TIM was among the nominees for the award. The award for the TIM.pl Service Center is the fifth e-Commerce Poland awards statuette that has gone to TIM during the 11 editions of the competition.
The previous wins took place in 2015 (in two categories), 2020 and 2022. In this year's edition of the e-Commerce Poland awards, TIM also won a nomination in the "Best in CSR" category for its ESG strategy for 2023-2026 for the TIM Group.
TIM SA among the best companies. History of success
TIM.pl is a leader in Polish B2B e-commerce, offering the largest electrical engineering center for professionals in Poland. In March 2023, we reported that global giant Würth would buy TIM SA.
TIM SA is headquartered in Wroclaw, where the company was established in 1987. TIM SA was founded by Krzysztof Folta. Since 1998, the company has been listed on the Warsaw Stock Exchange. TIM SA forms the TIM Capital Group together with 3LP SA, an operator of logistics centers, offering services to entities in the e-commerce sector (also outside the TIM Group).