Volvo Buses plant in Wroclaw with new investor from Sweden. What will Aira produce?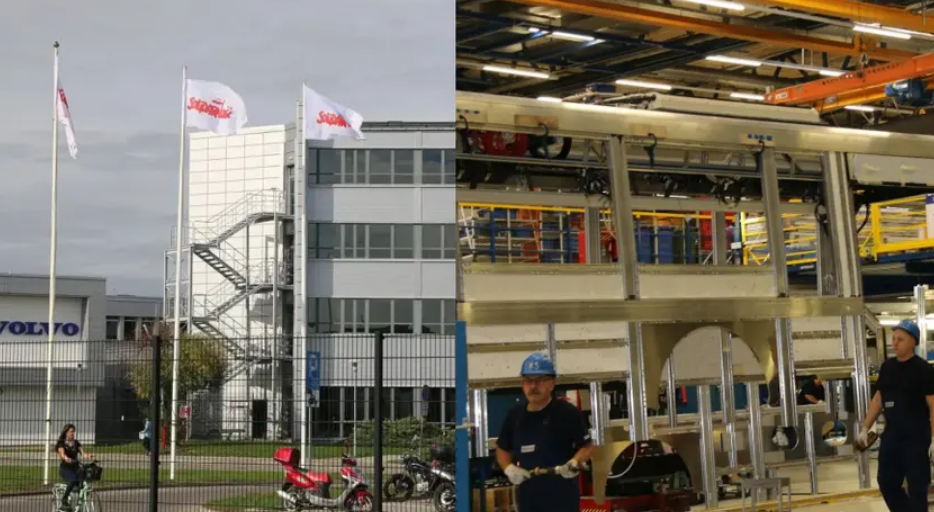 Vargas and its company Aira - are investing in a heat pump factory in Wroclaw. Production will start at the decommissioned Volvo Buses plant on Mydlana Street. Former Volvo employees have a chance for new jobs.
In Stockholm, in a special announcement, the Swedish company Vargas announced on June 16 its fourth venture to accelerate decarbonization. The company in question is Aira, which will launch a new business in Wroclaw, at the decommissioned Volvo Buses plant on Mydlana Street, and will produce heat pumps.
The new venture aims to become Europe's number one direct-to-consumer sales brand for clean energy technology, providing innovative and affordable solutions with smart heat pumps, says the company's announcement from Vargas. Aira was founded by Vargas in Stockholm in 2022. Aira is currently in Italy, and will launch in Germany and the UK later this year. The company's ambition for 2030 is to be present in more than 20 markets, employing more than 10,000 clean energy experts and technicians across Europe.
Aira's factory in Wroclaw, Poland. Production will begin in 2024.
The company says that within ten years Aira will serve 5 million European homes with much-needed cleaner and cheaper heating. To realize these plans, Aira will have a plant in Wroclaw, where production will begin in 2024.
With clean energy technology for every home, Aira is transforming residential heating and accelerating Europe's energy transition and decarbonization. Today, consumers spend thousands of euros on inefficient, dirty and expensive gas heating. We will make heat pumps affordable, reduce energy bills and emissions.

Martin Lewerth, CEO of Aira
Volvo's bus factory on Mydlana Street will be closed
Recall that on March 16, in a special announcement and press conference, Volvo revealed that Volvo Buses is changing its business model in Europe. Volvo has decided to phase out and close the factory in Wroclaw in 2024.
New opportunities for Volvo Buses employees
As a result of talks between Volvo Buses and Vargas Holding, a letter of intent has been signed, according to which it is planned to sell Volvo Buses' separate properties in Wroclaw to Vargas Holding.
It is known from the press release that the new investor will begin operations with a different profile and will gradually expand the production facility in Wroclaw. Production will begin in 2024 and will be expanded in subsequent years. The letter of intent includes Vargas Holding's intention to offer employment to some Volvo Buses employees (1,500 work there), some as early as the third quarter of 2023.