We will fly as many as twice a day from Wroclaw to Amsterdam. Here is the new connection from Wroclaw airport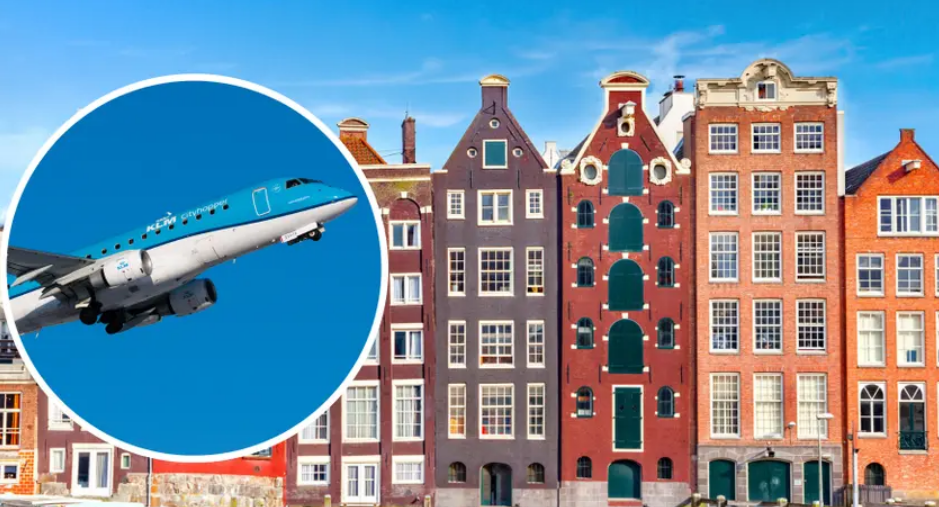 The second connection from Wroclaw to Amsterdam will be included in the winter schedule and will start on October 29. Thanks to this decision by the operator, KLM airlines, passengers from Wroclaw will be able to travel to one of Europe's largest hubs in the morning (with an overnight plane in Wroclaw) and early afternoon.
Planes will take off from Wroclaw at 6:20 a.m. and land in Amsterdam at 8:05 a.m. Afternoon flights are scheduled from Wroclaw airport at 2:10 p.m., with arrival in the Netherlands at 4 p.m. The morning flight from Wroclaw airport will be on a plane that stays overnight in Wroclaw, which means that in the morning the machine will already be waiting for passengers.
As Director Sztucki points out, the 8:05 a.m. landing at Schiphol Airport will allow passengers to transfer to morning flights around Europe and to other continents. In turn, the afternoon flight will enable those passengers who landed in Amsterdam on morning flights to return to Wroclaw.
In the current summer schedule, KLM, part of the SkyTeam alliance, provides passengers with one afternoon flight between Wroclaw and Amsterdam, which is operated daily.
The Dutch operator is one of four network carriers present at Wroclaw Airport. The others are: PLL LOT (Warsaw), Lufthansa (Frankfurt and Munich) and Swiss (Zurich), a member of the Star Alliance.
Wroclaw Airport. Even more news for winter
The morning connection to Amsterdam is yet another novelty that will appear in the winter schedule from Wroclaw Airport. For the first time, the winter schedule includes a charter connection to Kenya.
Passengers will fly from Wroclaw to Mombasa, located near the Indian Ocean. The first flight is scheduled for December 20. It means that this year's Christmas will be spent under palm trees. Planes from Wroclaw to Mombasa will fly once a week - on Wednesdays. Winter novelties are also already being announced by low-cost carriers: Wizz Air has introduced flights to Valencia and Malaga, and Ryanair also to Valencia.