Whirlpool has a new managing director. He will work in Wrocław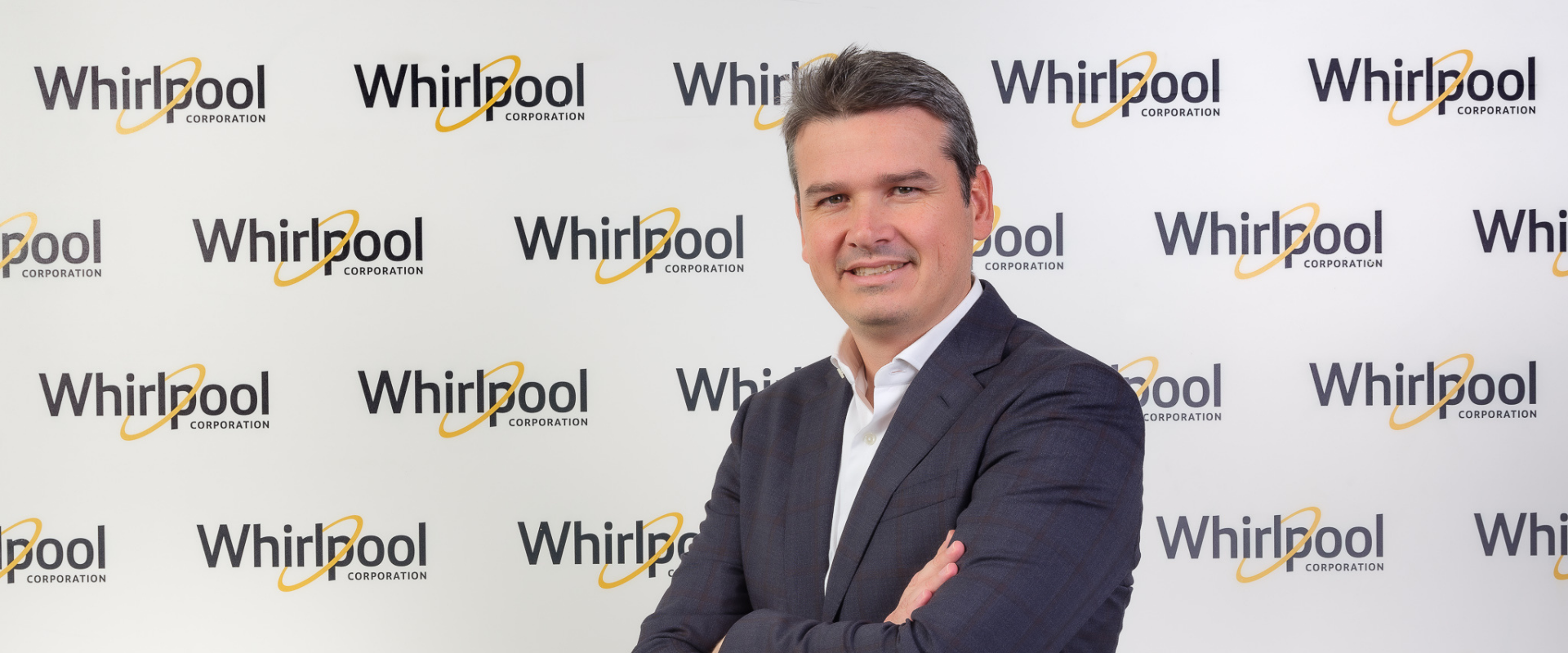 Federico Rosales has been appointed the new managing director of Whirlpool Company Poland and senior director of the North Area Industrial. He will manage Whirlpool plants in Poland, Great Britain and Slovakia.
Whirlpool Corporation has announced the nomination of Federico Rosales as the new President of Whirlpool Company Poland and Senior Director of Whirlpool Manufacturing Operations for the North Area. He will be responsible for all nine factories in Poland, the UK and Slovakia.
Engineer with international experience
Federico Rosales is 38 years old. He was born in Argentina and has a degree in engineering. He moved to Europe in 2006 and since then has lived in many countries. He started his work at Whirlpool in 2008, where he worked in various positions. For two years (2011-2013) he was also a director of one of the plants in Wrocław. As President of Whirlpool Company Poland Federico Rosales will work in the capital of Lower Silesia.
- Poland is a strategic country for Whirlpool Corporation and an important area for production and research and development. The company wants to ensure the continuation of its successful history in this country. Such goals can be achieved only if you work with the best team of people. Our Polish workforce is talented, experienced and passionate, and I am confident that together we will be able to continue the growth path of our company in Poland
Company present in Poland for nearly 30 years
Whirlpool has been present in Poland since 1993. It has three large industrial zones in Wrocław, Łódź and Radomsko. In total, the company employs about 6,000 people and annually produces about 7 million pieces of large household appliances - refrigerators, ovens, cookers, dishwashers, washing machines and tumble dryers.
- During the pandemic, white goods played a key role in protecting people's health, safety and wellbeing, and ensuring continued access to essential household appliances in such exceptional circumstances was and remains a necessity. It is still a time of hard work and great effort. That is why strategic action on development, cost management and delivery of expected results is essential to continue our progress on the path of profitable growth
Wroclaw is home to three important units of the Group, employing around 2,000 people. The first is a factory for free-standing refrigerators and freezers - the only such Whirlpool plant in Europe. The second factory produces ovens, most of which go to one of the largest trading partners - Ikea. The capital of Lower Silesia is also home to an R&D centre employing around 300 people.
Among the world's leading producers of household appliances
Whirlpool Corporation (NYSE: WHR) is one of the largest manufacturers of large household appliances in the world, with annual sales of approximately USD 22 billion in 2021 and 69,000 employees. It has 54 manufacturing and technology research centres. The concern sells products of such brands as Whirlpool, KitchenAid, Maytag, Consul, Brastemp, Amana, Bauknecht, JennAir, Indesit and Yummly in almost every country in the world.
Poland is one of the strategic countries for Whirlpool Corporation in the EMEA (Europe, Middle East and Africa) region. It is the third largest American investor and the largest manufacturer of household appliances in our country.
Concerned about the environment
Whirlpool is one of the leading European employers - for the fifth time it received the Top Employer Europe 2022 Certificate, also awarded for Poland. One of the company's goals is also to accelerate sustainable development.
It recently announced a commitment to global net zero emissions at its factories by 2030. The commitment covers 35 plants and large distribution centres around the world, including in our country. It applies to all direct emissions and those related to energy supply.
In addition, Whirlpool is working to achieve a "Zero Waste To Landfill" indicator at its factories (zero waste to landfill) by the end of 2022. These standards are already being met in all Polish factories.
Moreover, as reducing food waste can reduce greenhouse gas emissions by 6-8 per cent, Whirlpool is also using its position to prevent food waste. As part of this effort, Whirlpool has launched the "Let's not waste a moment" educational campaign to raise awareness of this issue among families in Europe. In the coming weeks, the sixth edition of the project in Poland will be launched. Almost 500 schools have signed up for it.