Whirlpool US home appliance giant has struck a deal with Turkish company Arçelik. A powerful European home appliance manufacturing conglomerate is being formed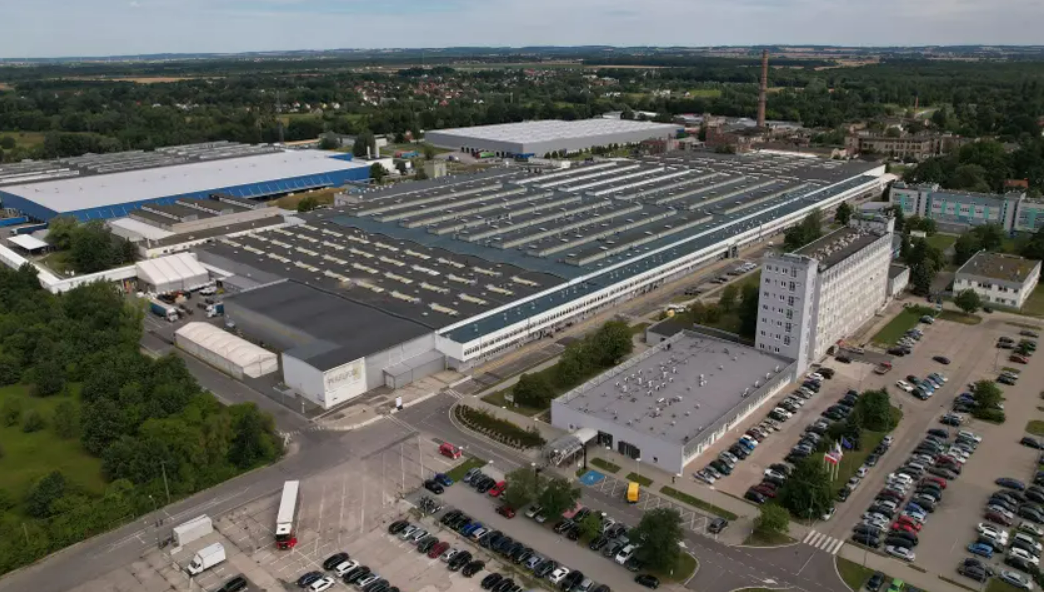 Whirlpool Corporation has entered into an agreement with Turkish company Arçelik A.Ş. The goal is to create a European home appliance company with revenues of more than 6 billion euros. In Wroclaw, Whirlpool has a factory for freestanding refrigerators and freezers - the only such Whirlpool plant in Europe - as well as a factory for ovens and an R&D center. Whirlpool Company Poland is the third largest American investor in Poland and the largest manufacturer of household appliances in our country.
Whirlpool Corporation announced on January 17, 2023 that it had completed a strategic review of its European, Middle East and Africa (EMEA) business and entered into a definitive contribution agreement with Arçelik A.Ş ("Arcelik"), significantly accelerating the transformation of Whirlpool's portfolio.
The newly formed company will result from the combination of Whirlpool's European large appliance business and Arçelik's large appliances, consumer electronics, air conditioning and small appliances business. Whirlpool will own 25% and Arçelik 75% of the newly formed entity.

Zygmunt Lopalewski, Director of Corporate Communications of Whirlpool Company Poland
Arçelik A.Ş. is a Turkish manufacturer of household appliances. It has 30 manufacturing plants in nine countries. Arçelik, among others, owns the Beko brand.
In 2022, Arçelik A.S. acquired the assets of Whirlpool and Indesit in Russia and surrounding countries. In 2023, Indesit International JSC and Whirlpool LLC were bought, along with their Polish production facilities.
Whirlpool with agreement with Arçelik company
Under the terms of the agreement, Whirlpool will contribute its European large home appliance business and Arçelik will contribute its large home appliance, consumer electronics, air conditioning and small home appliance businesses to the newly formed entity, which Whirlpool will own 25% and Arcelik 75%.
Separately, Whirlpool has agreed in principle to sell Whirlpool's Middle East and Africa operations to Arcelik. Whirlpool will retain ownership of its KitchenAid small appliances business in EMEA.
The new entity is expected to have total sales of more than €6 billion and will be poised to deliver value to consumers through compelling brands, sustainable manufacturing, product innovation and consumer services.
Today's news marks another important milestone in our ongoing portfolio transformation. It allows us to participate in the creation of significant value through business repositioning and cost synergies through our minority interests.

Marc Bitzer, president and CEO of Whirlpool Corporation
Whirlpool agreement with Arçelik. Transaction in 2023.
The transaction is expected to be finalized in the second half of 2023. It is subject to additional closing requirements, including regulatory approvals.
As of the fourth quarter of 2022, Whirlpool's European operations met the criteria for accounting held for sale. Until the transaction is finalized, Whirlpool's European operations will be included in the Company's results. In addition, Whirlpool will not be required to provide financing for the new company after the transaction closes.
The creation of a new European home appliance company will combine the best of two complementary organizations and benefit consumers. This benefit will be achieved through attractive brands, sustainable production, product innovation and after-sales service. Productivity will also be increased through the synergy of the two partners' production facilities in Europe.

Zygmunt Lopalewski, director of corporate communications for Whirlpool Company Poland
Whirlpool concern present in Poland for 30 years
Whirlpool has been present in Poland since 1993. It has three large industrial zones: in Wroclaw, Lodz and Radomsko. In total, it employs about 6,000 people there and produces about 7 million pieces of large household appliances - refrigerators, ovens, stoves, dishwashers, washing machines and tumble dryers - each year.
Three important units of the corporation operate in Wroclaw (Whirlpool acquired Polar in 2022), where about 2,000 people work. The first is a factory for freestanding refrigerators and freezers - the only such Whirlpool plant in Europe. The second factory produces ovens, most of which go to one of the largest trading partners - Ikea. The capital of Lower Silesia is also home to an R&D center, which employs about 300 people.
Whirlpool the global appliance giant
Whirlpool Corporation (NYSE: WHR) strives to be the world's top kitchen appliance and washing machine company, constantly striving to improve the quality of life at home.
In an increasingly digitized world, the company is innovating to meet the changing needs of consumers through its iconic portfolio of brands, including Whirlpool, KitchenAid, Maytag, Consul, Brastemp, Amana, Bauknecht, JennAir, Indesit and Yummly.
In 2021, the company reported sales of about 22 billion, with 69,000 employees and 54 production and technology research centers.
The mayor of Wroclaw awarded socially responsible companies at a gala at the 2022 Economic Forum in Karpacz. Impel, Nokia and Whirlpool are the winners of this year's President of Wroclaw Socially Responsible Business Award. The companies were honored at a gala on the first day of the XXXI Economic Forum in Karpacz in 2022.