Wroclaw and its residents honored with Milan Pact award in Rio de Janeiro!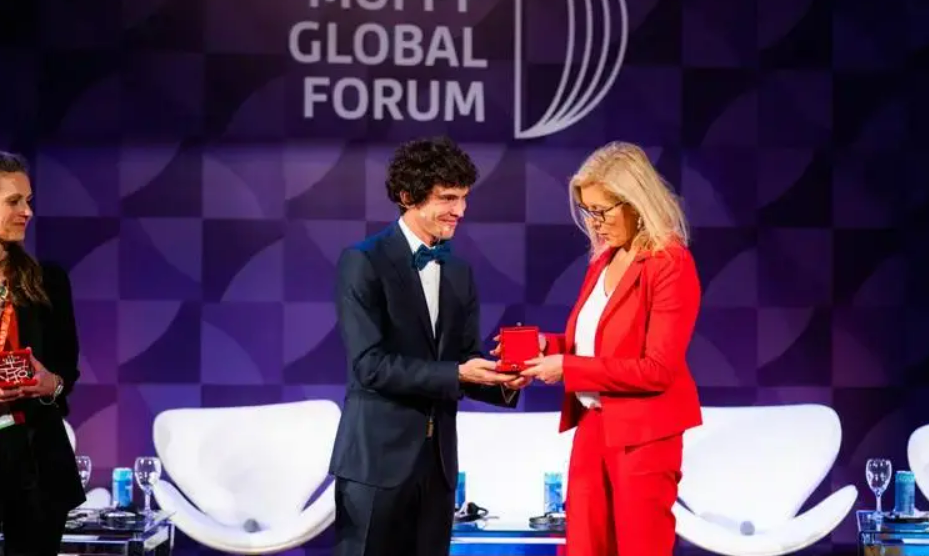 In the Milan Pact's biennial best practices competition, Wroclaw took part for the first time. And immediately received an honorable mention. - The international jury appreciated the great openness of Wroclaw residents and their social organization in helping refugees in the first days after Russia's full-scale aggression against Ukraine, says Jakub Mazur, Deputy Mayor of Wroclaw.
In just a few weeks, the less than 643, 000-person city took in more than 187,000 refugees, an increase of almost one-third. In April 2022, one in four residents of Wroclaw was a refugee. Overwhelmingly, these people needed care and support. All of these people, every adult and every child, had their basic needs met.
Empathy, the power of compassion, the spontaneous need to share....
- Wroclaw was able to cope thanks to the commitment and generosity of the people of Wroclaw, non-governmental organizations and local business," stressed Deputy Mayor Mazur. - Incredible social capital was raised, with empathy, the power of compassion and the spontaneous need to share.
The award ceremony took place yesterday, October 17, at the 8th World Forum of the Milan Food Policy Pact in Rio de Janeiro. The award, on behalf of Mayor of Wroclaw Jacek Sutryk, was received by Ms. Marta Olkowska, Consul General of the Republic of Poland in Curitiba.
The distinction in the Milan Pact competition is of great importance for Wroclaw
The theme of this year's Forum is "Food to feed climate justice." The meeting was dedicated to the role of food systems, which are both cause and effect of the current climate crisis. In turn, the key to the successful transformation of food systems is civil society and citizens themselves. They are the ones driving political change, influencing local policies and changing consumer attitudes. That's why Wroclaw, with its practice, was a perfect fit when considering the role of citizens in shaping the local food system.
The distinction in the Milan Pact competition is of great importance for Wroclaw. We are one of the youngest, if not the youngest signatory of the Pact. We are just beginning to learn about our own food system, and while we have great potential in this area, we are also accompanied by an awareness of how much there is to do.