Wroclaw-based Spyrosoft with a contract with Magna Electronics, a global automotive technology provider. Joint plans are impressive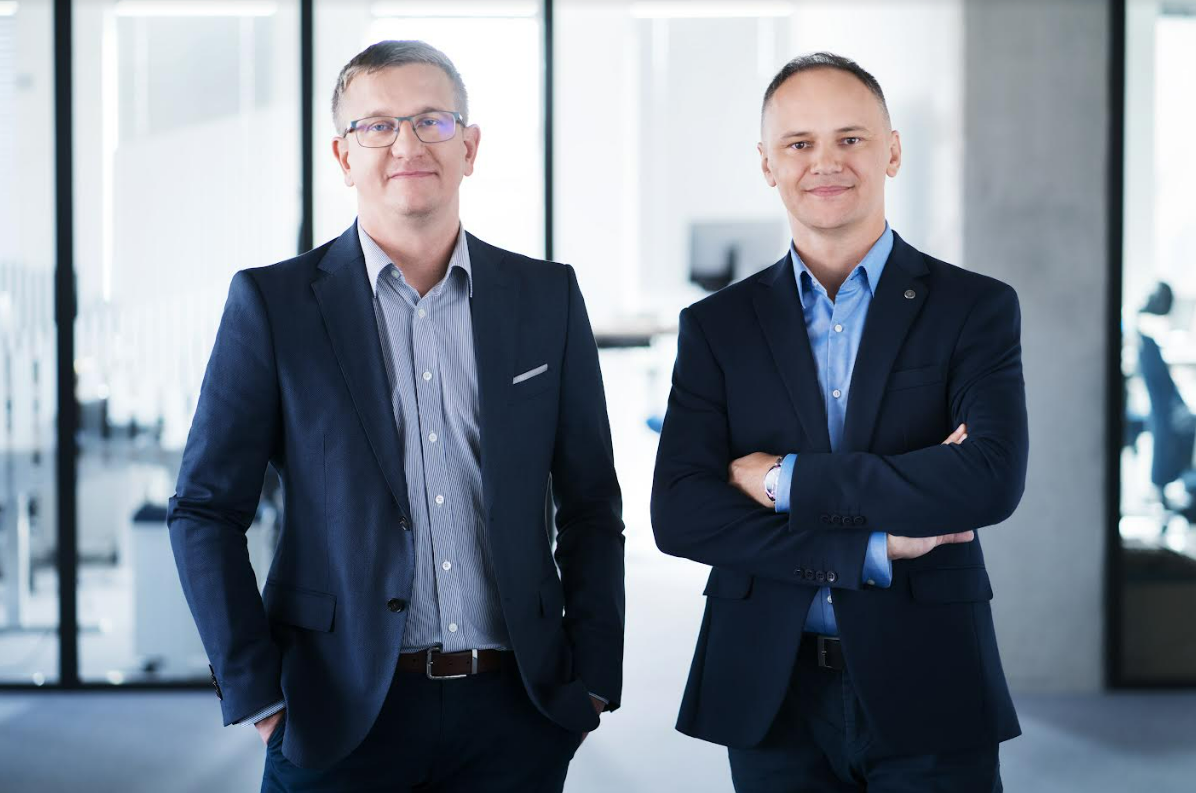 Wroclaw-based Spyrosoft Solutions, from the Spyrosoft Group (they are headquartered in the Nowy Targ office building), has signed a 3-year contract with Magna Electronics. The agreement calls for the opening of an R&D department in Romania, where software for advanced driver support systems will be created. Spyrosoft is investing abroad, but it's a guarantee of development for its Wroclaw employees as well. The company announces a large increase in employment.
Wroclaw-based Spyrosoft Solutions has been present on the Romanian market since 2021. In April 2022, the company opened an office in Timișoara.
The newly concluded contract between Magna Electronics and Spyrosoft Solutions specifically covers IT services for software engineering of ADAS (Advanced Driver Assistance Systems) systems, which support drivers in driving and parking vehicles. These systems collect information from sensors, cameras and radar, allowing them to "see" what is happening around the vehicle. The contract includes the design, implementation and testing of software for the cars.
Spyrosoft of Wroclaw with agreement with Magna Electronics
Services for Magna Electronics will be provided by newly hired software engineers at Spyrosoft Solutions S.R.L.'s subsidiary in Timișoara, near Romania's eastern border. The number of employees at the research and development center is expected to grow to 100 within 12 months, and to 300 in the long term. In addition to teams dedicated to support Magna Electronics, the center's employees will also develop software for other Spyrosoft Group customers.
Romanian programmers specialize in many cutting-edge technologies, and Romania itself is called by some the Silicon Valley of Europe. In Timișoara, where the new Spyrosoft office is located, there is a strong emphasis on technologies dedicated to the automotive industry. There is great potential in our country in this area

Raul Halmagean, director of the Romanian office of Spyrosoft Solutions
The contract concluded with Magna Electronics provides for the possibility of taking over part of the Romanian team of employees from Spyrosoft. However, the company will continue to strengthen and develop its position in the Romanian market by expanding its team of experts.
The implementation of the agreement is not only a confirmation of our position in the automotive software development market, but it is also a catalyst for the growth of our workforce in Romania and means a strengthening of our market position in the region

Witold Leder, president of Spyrosoft Solutions
Spyrosoft Group's strategy for 2022-2026 calls for revenue growth of 25-35 percent per year on average. The number of employees and associates in the Group is expected to increase to 3,000 people from the current approximately 1,350. Spyrosoft job offers.
Recall that in May this year we reported how much the Wroclaw-based Spyrosoft has already earned from its products and what their plans are: PLN 60 million in revenue in the first quarter of this year and a new strategy until 2026. They want to hire 3,000 employees by 2026, go public on the European or US market and open R&D centers abroad, including in the Far East.
Spyrosoft: Wroclawians know how to do business
Spyrosoft is a Wroclaw-based international company that has been offering comprehensive software development services since 2016. Spyrosoft is headquartered in the Nowy Targ office building.
About 88 percent of Spyrosoft's revenue comes from contracts with foreign clients, primarily in the UK and Germany. The company works with principals from eight countries. Its diversified portfolio of clients includes 6 specialized industries. The company has offices in Poland, the UK, Germany, Croatia, the US, Romania, Argentina and India.
In 2021, Spyrosoft Group's revenue increased by 54 percent. - to PLN 174 million, EBITDA increased by 24 percent. - to PLN 32 million, while net profit rose 37 percent to PLN 17 million.
Magna - modern technologies in the automotive industry
Magna is one of the world's largest automotive technology suppliers, with more than 161,000 employees. With more than 65 years of experience and a systematic approach to design, engineering and manufacturing that touches on almost every aspect of a vehicle, it supports the development of mobility in a changing industry. The listed company's global network includes 341 manufacturing facilities and 89 product development, engineering and sales centers in 28 countries.
Spyrosoft among fastest-growing companies in Europe
In 2021 Spyrosoft ranked 1st in Europe among technology companies in the Financial Times' "FT1000: Europe's Fastest Growing Companies" ranking. It was ranked fifth overall.This year, Spyrosoft also made the prestigious list.
Spyrosoft is the winner of the ranking organized by the portal www.wroclaw.pl "30 Creative Wroclaw 2020".