Wroclaw companies from ITCorner cluster help those in need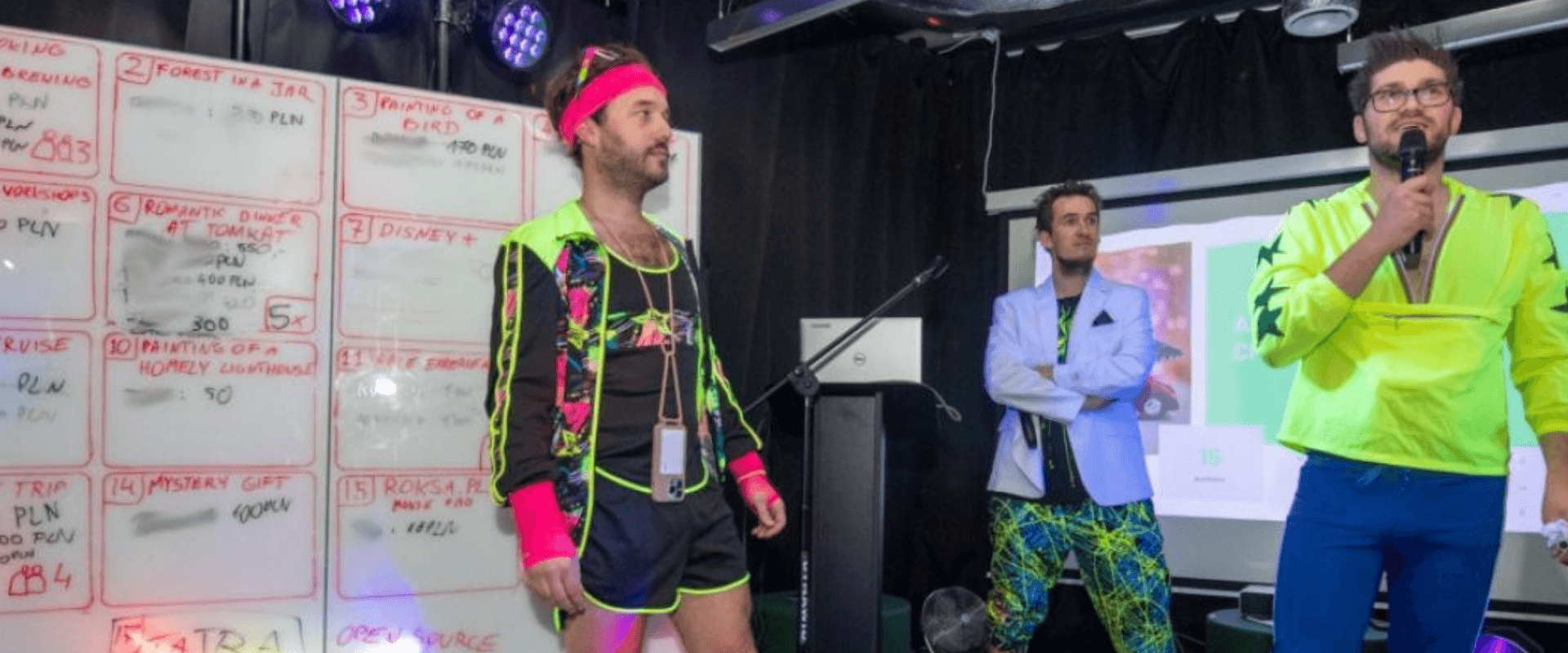 In 2012 in the capital of Lower Silesia a cluster of technology companies - ITCorner - was established. Today the cluster has 102 members. IT companies from Wroclaw are active not only in the business field. They are also involved in pro-social activities. How exactly? Have a read. We have gathered some examples of engagement of ITCorner companies during the holiday season.
Strategiczni.pl - instead of gadgets they bet on charity
- Gifts for Partners are a great initiative, but they only bring a momentary smile to their faces. For the two Foundations and the Orphanage in Oborniki Śląskie, our help is a great support in their everyday activities
At the end of last year, Strategiczni.pl purchased a washer-dryer for the wards of the Orphanage in Oborniki Śląskie. They also collected a parcel with the most necessary items for hedgehogs under the care of Wrocław's Ekostraży Foundation.
They also supported the "Potrafię Pomóc" Foundation for Disabled Children with Developmental Defects.
- We very much hope that in addition to providing real help to those most in need, we will involve as many people as possible in similar activities. We warmly encourage you to support these organisations and take similar initiatives. Sometimes what seems like a small gesture to us, is invaluable help to others
AWSM Systems - Szlachetna Paczka. As every year
In the past, one of AWSM employees acted as a volunteer. And that is how it all started.
- Once we heard about the action and decided to get involved. At company meetings the employees said that it would be nice to help someone in a charitable way, so it was a grassroots initiative. Now it has become a bit of a tradition for us. We feel that we are doing something good. We are integrating. Before the pandemic, we used to pack parcels together
Iteratec - it started with a teddy bear and ended with a big collection
Iteratec employees recently organised a large collection for the "Wiosna" children's home in Krzydlina Mała near Wołów.
- The whole story began with a desire to give a company mascot - a life-size purple tiger - into good hands. Preferably, of course, in the hands of children. Her friend got in touch with a small children's home in Krzydlina Mała, which was willing to take him in. From word to word, the idea emerged that someone might have or could donate various items that the kids needed. The range was huge - from toys and notebooks to hygiene products and food. Since the needs were pretty much specified (and that's good), we went in the direction of collecting and shopping, and if someone also had something to donate, they simply brought it to the office
Amsterdam Standard - auction. For a decent place for treatment
At the end of December 2021 Amsterdam Standard employees organised an auction. The aim? - To support the CZMP Institute Foundation planning to renovate the Developmental Neurology and Epileptology department in Łódź. In total, tens of thousands of zlotys were collected.
- The daughter of one of our employees has been struggling with severe neurological problems for several years, which has resulted in frequent visits by her family to the Developmental Neurology and Epileptology ward in Łódź. It is one of the best neurological wards in Poland, but unfortunately the conditions there are not the best. Equipment, rooms, the whole ward needs renovation. Not to mention the lack of bathrooms where parents who spend weeks with their children in hospital could brush more than their teeth. Or even the lack of an extra mattress so they could sleep somewhere other than on the cold floor watching over their children. All this led us to find the CZMP Institute Foundation
Thanks to the auction over 22 thousand zlotys were collected, Amsterdam Standard contributed the same amount. Additional few thousands were raised by employees through voluntary contributions.
- We are aware that many people are involved in private giving, so we thought why not join forces as an organisation. We make ourselves and others realise that by giving a little from ourselves, but doing it together, we can do something that really matters and can change someone's life
ARC Software - packages for kids and many, many other activities
- We engage in social activities all year round. In 2021 we conducted programming workshops, created educational materials for children and, together with 13 other Wroclaw companies, donated a garden to seniors - residents of a social welfare home. We were awarded the title #ITHeroes, which was a nice recognition of our activities. However, Christmas is a magical time when you want to help even more. We usually organise a collection among our employees as part of the Noble Parcel project, but this year we decided to help the Be Helpful organisation - we teamed up to create packages for 5 children from problematic families, according to a list of needs
The example of entities associated in the ITCorner cluster shows that allocating gift budgets to a charity chosen by the company has a positive impact not only on the environment but also on the employees. If your company no longer wants to take part in the race for the most creative gadget for the client, or you just want to do something needed together, you can look at what NGOs in your area are doing. Among other things, the CSR guidebook being prepared by the Wroclaw Agglomeration Development Agency will be helpful. Its publication is planned for February 2022.