Wroclaw offers know-how and innovation. Automotive giants in the Wroclaw agglomeration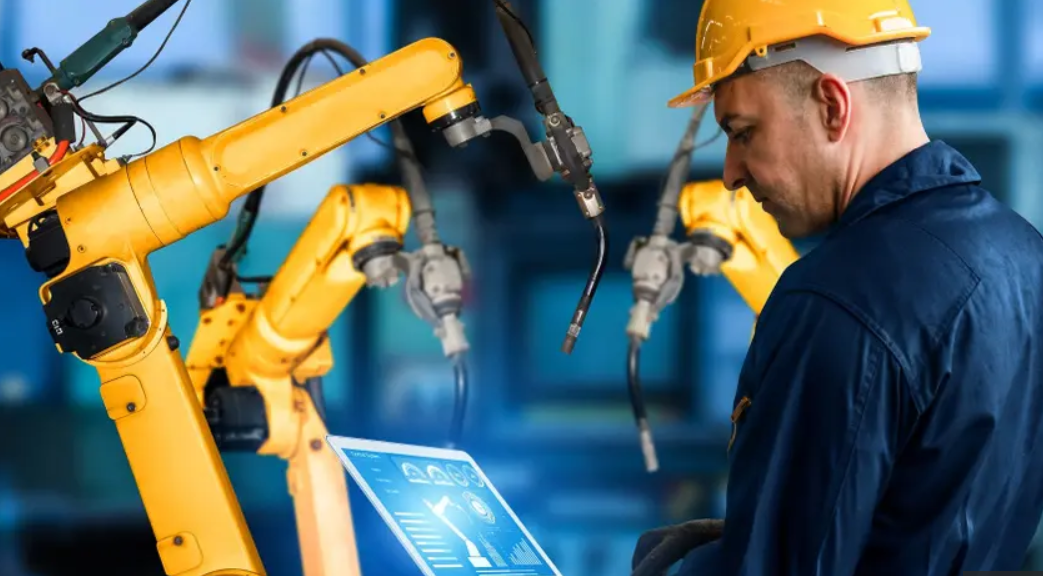 Automotive business is growing in Lower Silesia. The creation of special economic zones and investments by well-known brands such as Mercedes-Benz, Toyota and LG are attracting more auto and component manufacturing companies. Newmark Polska emphasizes - The automotive market is growing in Wroclaw. Check out the details, as these investments mean new jobs.
The automotive industry is one of the most important branches of the Polish economy. It currently accounts for 8% of GDP. What's more, a report by the Polish Alternative Fuels Association shows that Poland ranks 10th on the list of the world's largest component exporters, with an export value of $12.3 billion.
Market analysts from Newmark Poland answer the question of why the automotive market is growing in Wroclaw and the region.
The development of the automotive industry has a huge impact on the industrial and warehouse space market in Poland - in addition to Upper Silesia, it is also developing rapidly in the Lower Silesian and Opole provinces. According to Newmark Poland's calculations, automotive companies account for about 10 percent of the total demand registered in Lower Silesia. In reality, this share may be even higher, as the statistics do not take into account the space leased by suppliers and other companies indirectly cooperating with the automotive industry

Jakub Kurek, director of the Industrial and Warehouse Space Department at Newmark Polska.
Wroclaw and Lower Silesia: plots of land are waiting for investors
The largest deals signed with automotive tenants in recent years in Lower Silesia included logistics and industrial centers such as Segro Logistics Park Wroclaw (34,200 sqm), Panattoni BTS Ideal Automotive 2 (27,400 sqm) and BIK Park Wroclaw I (11,250 sqm).
- An important criterion when choosing a location for a manufacturing plant is the availability of suitable land. Lower Silesia still has a bank of large, well-connected sites for both manufacturing and warehousing operations. In their portfolios, developers have prepared plots of land and, after signing a contract, they are able to deliver a suitable building in about 10-12 months," explains Jakub Kurek.
Wroclaw Agglomeration. Automotive giants a magnet for the entire industry
Over the past few years, the automotive market in southwestern Poland has undergone many transformations. The dynamic development of the region is associated, among other things, with the launch of Special Economic Zones - Legnica, Walbrzych, Kamienna Gora and Tarnobrzeg.
An important factor influencing the development of the automotive sector in Lower Silesia is the presence of world-class players such as Toyota, Gates, Lear and Faurecia. Well-known brands have contributed to the region's competitiveness and technological know-how. Recent years have also seen an increase in the production potential of companies already established in the region

Malgorzata Zborowska-Steplewska, co-owner of AutomotiveSuppliers.pl.
The expert notes that the development of the automotive sector in Lower Silesia has been significantly influenced by new investments.
Particularly notable are Mercedes-Benz Manufacturing Poland, which has invested in the production of engines and batteries for electric cars, and LG Energy Solution Wroclaw, currently the largest manufacturer of lithium-ion batteries for electric cars in Europe.
Lower Silesia: new investments. Mercedes and Jelcz will build
Mercedes-Benz in Lower Silesia is not resting on its laurels. Last December, the corporation announced that it will build a new electric van factory in Jawor for €1.3 billion. The plant will be built near the existing Mercedes factory. Construction is expected to start in 2024, and will eventually employ about 2,500 people.
Also planned is the expansion of the JELCZ Sp. z o.o. automotive company, which is currently part of the Polish Armaments Group and is the undisputed leader in the segment of supplying chassis for specialized bodies for the Polish Army. The new facility to be built as part of the investment is expected to be considerably larger than the current factory.
Also of great importance for the development of the automotive market in Lower Silesia is the presence of Toyota, which has two production plants in the region - in Walbrzych (which celebrated its 20th anniversary last year) and in Jelcz-Laskowice - as well as Volkswagen Motor Polska's car engine plant in Polkowice, which dates back to 1999.
Intel invests in powerful plant near Wroclaw
One of the more high-profile investments in Lower Silesia is the construction of a semiconductor integration and testing plant in Miekinia, near Wroclaw, announced by Intel. The investment is expected to cost $4.6 billion and will create nearly 2,000 jobs.
- The global semiconductor crisis has hit the automotive market, but not only. Factories had to halt or reduce production, and customers waited much longer for orders. That's why the construction of the plant near Wroclaw is a strategic decision, with an international scale, comments Jakub Kurek.
Wroclaw offers know-how and innovation
Anna Domanska advises her clients on a daily basis, presenting industrial and warehouse space in Lower Silesia. She sees how much the perception of the region and Wroclaw has changed in recent years.
- International corporations appreciate Wroclaw, its openness, friendliness, excellent scientific facilities, with the largest number of young technology companies in the country. They refer to it as the Polish Silicon Valley. And there's something in that. The city center is home to one of the largest technology parks in Poland. This year, the Berlin-based technology company IAV, which creates automotive technologies for brands such as Porsche, Audi and Bugatti, among others, joined the ranks of nearly 200 tenants. Which shows that automotive in Lower Silesia is not only pure production, but also development and innovation, the expert says.
Warehouse and industrial space in Lower Silesia and Wroclaw
What opportunities are available to companies looking for warehouse and industrial space in Lower Silesia?
- Almost 315,000 sqm of space available off-the-shelf was waiting for tenants in Lower Silesia at the end of June this year. The largest amount in Wroclaw (120,000 sqm.), Legnica (55,000 sqm.) and Glogow (45,000 sqm.). In addition, developers have secured plots of land in their plans where they can build more than 2.5 million sq. m. of modern halls in the future, Jakub Kurek answers.
Attractive locations for investments related to the electromobility sector. MINTH Group and SANHUA Holding Group investments.
Market analysts see good prospects for automotive growth in Wroclaw. - The planned Mercedes-Benz Vans factory in Jawor is an example of a well-known brand that has chosen Lower Silesia as an investment location.
- This decision may attract the attention of other companies in the industry that are considering expansion or relocation of their production facilities. Neighboring Lubuskie Voivodeship, Lower Silesia is also becoming an attractive location for investments related to the electromobility sector. The potential and prospects for development of the sector in the area are indicated, among others, by the investments of MINTH Group and SANHUA Holding Group in Szprotawa, concludes Malgorzata Zborowska-Steplewska.