Young workers, educational challenges and the skills gap. 69% of professionals believe that the young lack the right skills.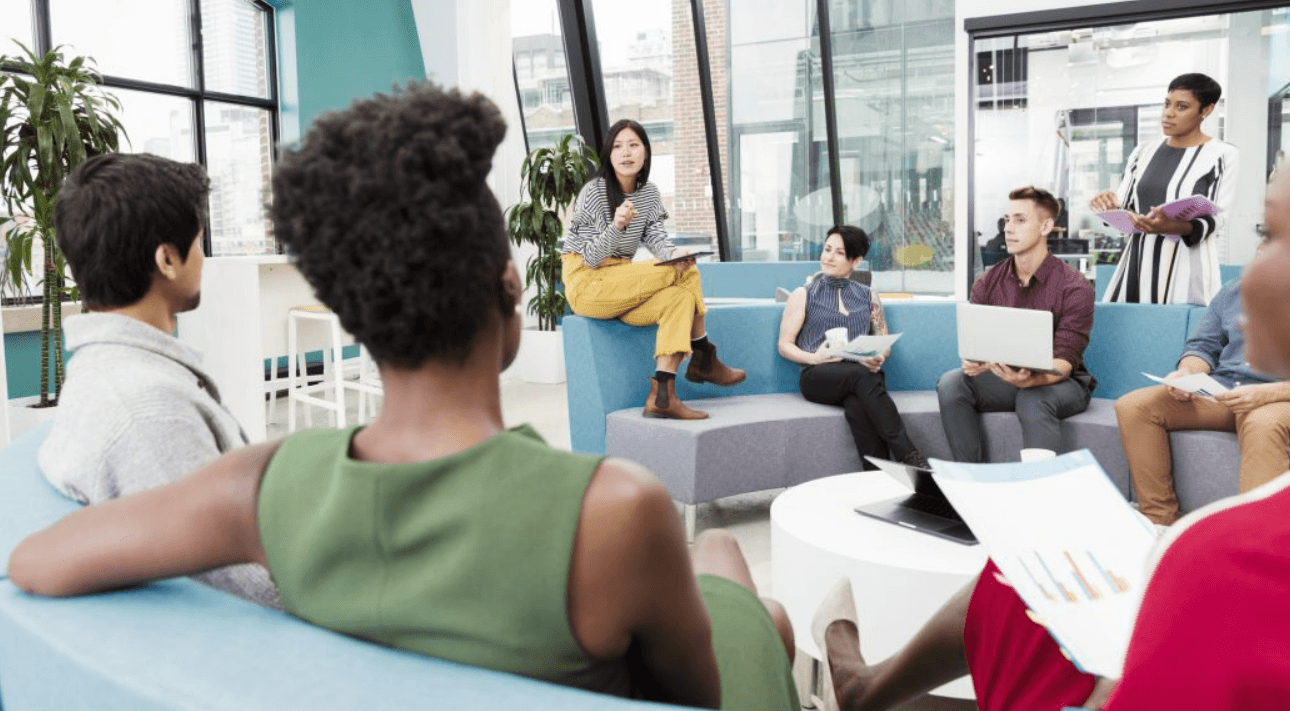 Employers on the Polish labor market are constantly looking for employees with the right skills. The first recruitment problems often arise as early as the verification of the basic competencies needed to take on a new role. This is a situation not uncommon for the youngest employees. According to a global Hays survey, 69 percent of respondents believe that young workers lack the skills necessary to successfully enter the job market.
July 15 is World Youth Skills Day. To mark the occasion, Hays conducted a global survey in June/July 2022 to verify the competence level of the youngest generation of workers. More than 17,000 respondents took part in the survey. As many as 69 percent of them said that young people do not have the right skills to successfully enter the labor market after graduation.
As shown by the results of another Hays survey of nearly 12,500 respondents worldwide, lack of adequate opportunities (45 percent of responses) is most often cited as the main obstacle hindering young people from acquiring the skills necessary to enter the workforce. In turn, 28 percent of respondents indicated that valuable information on career development and competence is difficult to access for representatives of Generation Z. In addition, 14 percent of respondents said that insufficient access to education is a barrier to improving the skills of young people, and 13 percent said that it is the lack of appropriate tools or solutions. - that it is the lack of appropriate tools or technological solutions.
An affliction for employers
Competency gaps among young workers and education that is mismatched to the market's needs can pose a significant challenge for employers in both the long and short term. There is already talk of a growing gap in the context of IT skills and digitization in the broadest sense, but also insufficient universal soft skills. In view of the recruitment difficulties faced by companies in today's market, employers are increasingly taking on some of the responsibility for preparing young people for their jobs. As Agnieszka Pietrasik, Executive Director at Hays Poland, notes, it is in the interest of employers to make sure that those joining the organization have all the skills necessary to enter the workforce work. On the other hand, if this is not possible, it often becomes necessary to become more involved in preparing representatives of the youngest generation for independent work.
It is important to provide young employees with opportunities for development, so that they can successfully carry out their duties and at the same time - feel greater satisfaction from their work. However, it should be remembered that it takes time to develop such soft skills as the ability to cooperate, the ability to adapt to changing factors, resistance to stress or analytical skills.

Agnieszka Pietrasik, Executive Director at Hays Poland
Development of skills during education
A situation that had a negative impact on the development of young people's skills was the pandemic. It also not infrequently prevented them from gaining their first work experience, especially in the traditional form, understood as joining a team working in a stationary model. It is also worth adding that employers' expectations are constantly changing. This is due, among other things, to the development of technology, automation and new needs from customers. Skills that companies were looking for just a few years ago often prove less valuable today. As a result, the areas in which young people are trained through education may not be in line with current labor market requirements. Meanwhile, supporting the youngest generation of workers in competence development can prevent the competence gap from widening in the future.
In order to give the youngest generation the best possible start to their careers, it is necessary for business to cooperate with educational institutions. Then developing the right skills in young people can yield better results. For example, career counseling in schools and university career offices, should be better aligned with the current business needs of the labor market and help young people make more informed decisions. On the part of employers, it is important to share practical tips with potential future employees and to allow participation in mentoring programs or internships while still in education.

Agnieszka Pietrasik, Executive Director at Hays Poland
Support from companies
Employers should also keep in mind that those completing their education and gaining their first work experience may need additional support in developing their skills. Training on the new job, involvement in interesting projects and help from a mentor will then be essential. These are elements that will ensure an inexperienced employee has a successful start in his or her career.
Some organizations practice a two-way mentoring program, in which senior and junior employees share their knowledge and experiences and mutually improve the necessary competencies. This also affects the self-confidence of those at the beginning of their careers. It is for them not only an opportunity to develop their skills, but also proof that the competencies they possess have real value for the entire team.

Agnieszka Pietrasik, Executive Director at Hays Poland
In addition, it is important for organizations to go beyond the patterns in terms of requirements for employees employees. In the context of ongoing recruitment, the key should be the candidate's potential, their experience and valuable qualities. Issues such as the level of education or the field of study completed studies should play a secondary or even tertiary role.