E-commerce: new technologies made in Wrocław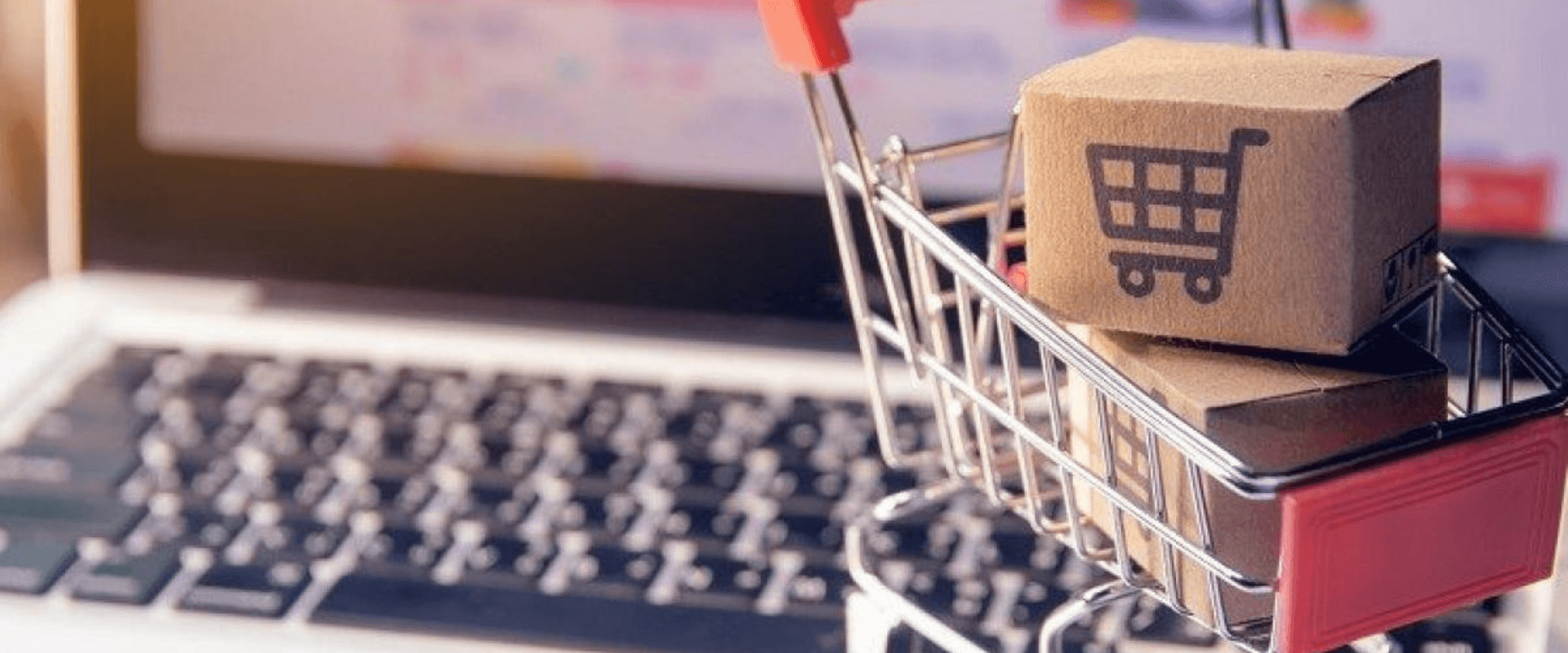 We are enjoying more and more shopping without leaving home. E-commerce and online trading is an industry that is not only highly competitive, but also growing extremely fast. It uses new technologies and artificial intelligence. Wroclaw is becoming the Polish e-commerce technology hub and domestic companies are successfully operating on the market.
The pandemic caused by the COVID-19 virus has changed shopping habits and made the e-commerce industry grow dynamically. It is estimated that during the last 2 years of the coronavirus pandemic, the share of e-commerce in total trade in Poland has increased from 5 to 10 percent, and this means that more than 20 million Poles buy online.
- The somewhat disputacious saying "you are not on the Internet, you do not exist" has taken on real meanifng. Many businesses that did not appreciate the online channel did not survive the pandemic. Sales of clothing and footwear have increased the most, but progress can be seen in every sector. At this point, it is not only young people who buy online, but the group of e-commerce customers has grown strongly. The same with mobile shopping - says Paulina Walkowiak, co-founder and CEO at CUX.io.
We're more willing to do our shopping from home using a computer or phone.
- More and more often the boundaries between e-commerce, m-commerce and normal in-store shopping are blurred. We can also see the product, order it online and pay by phone. Everyone is trying to arrange sales convenient for the customer, and such expanded e-commerce is called omnichannel (multi-channel sales). More and more often it involves mechanisms of artificial intelligence, e.g. to match a better product - says Grzegorz Rudno-Rudziński, president of the board of the ITCorner Cluster and managing partner of Unity Group.
Poles are buying online. Wroclaw companies count their profits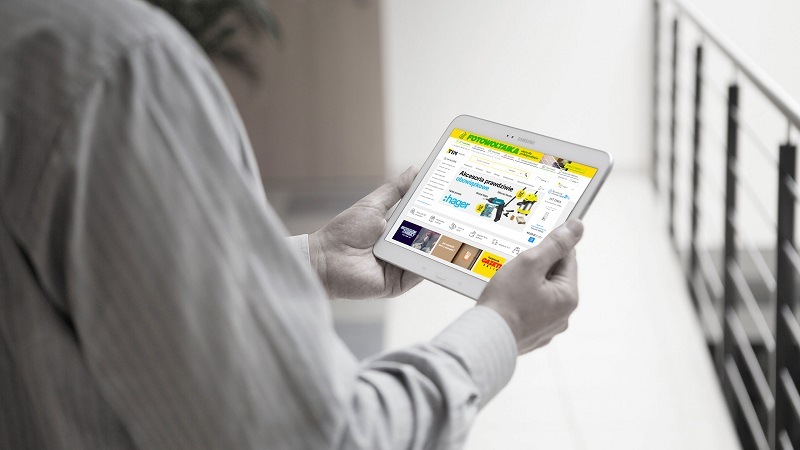 TIM SA uses technology for e-commerce
Wroclaw-based TIM SA, the largest wholesale distributor of electrotechnical articles in Poland, has also been selling online on TIM.pl since 2013. Currently, they are an expert in the B2B e-commerce sector in Poland and Europe. According to preliminary estimates, the company's sales revenue in 2021 amounted to nearly PLN 1.26 billion (34.3% more than in 2020), of which 70.6% (PLN 887.2 million) was generated by online sales carried out independently by customers.
- At the time of subsequent lockdowns and restrictions on business activity, such as limits on persons in retail outlets, our sales platform TIM.pl operated without restrictions. Business customers, who previously could not imagine online shopping, but also a growing number of consumers looking for products from our assortment were convinced to cooperate in such a model. In the face of limitations and in the time of fear accompanying us all, we give customers safe and convenient shopping with delivery to the indicated place and at the indicated time - says Piotr Nosal, Member of the Board, Sales Director TIM SA.
E-commerce needs technology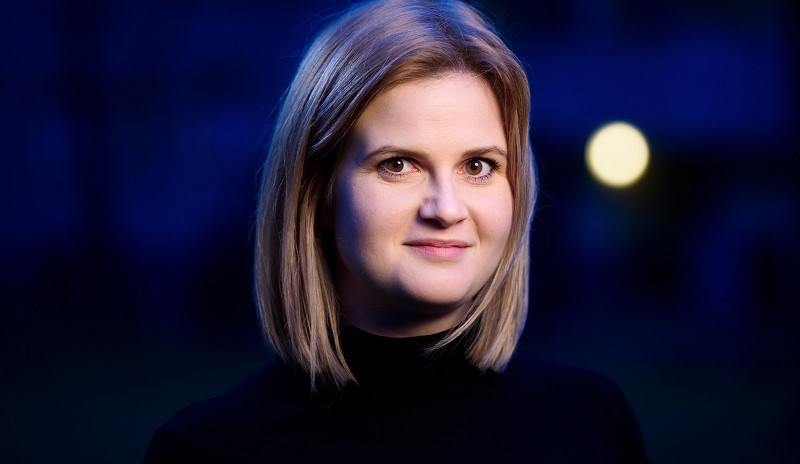 Paulina Walkowiak, co-founder and CEO at CUX.io
- E-commerce for smooth functioning needs a number of IT systems, warehouses, transport companies, couriers, parcel machines, online payment systems, specialists describing products, packaging and handling returns so that we as customers can conveniently choose and buy goods, safely, without moving from home. This drives the whole industry specialising in technologies for e-commerce - notes the president of the ITCorner Cluster in Wroclaw.
Wroclaw-based startup CUX.io analyses how users interact with digital products. Founded in 2019, the company now operates globally, serving clients from small e-commerce to large corporations.
- E-commerce is growing at an incredible rate. Of course, the pandemic made it necessary to shift into sixth gear. E-commerce entrepreneurs therefore need support more than ever, especially in automating all processes. From my perspective, it is clear that until recently we were still trying to use technology known from offline to improve products online, but this is not the most agile and efficient way. This is why more and more new tools are being created - says Paulina Walkowiak, co-founder and CEO at CUX.io.
Wroclaw perovskites will help in the digital transformation of trade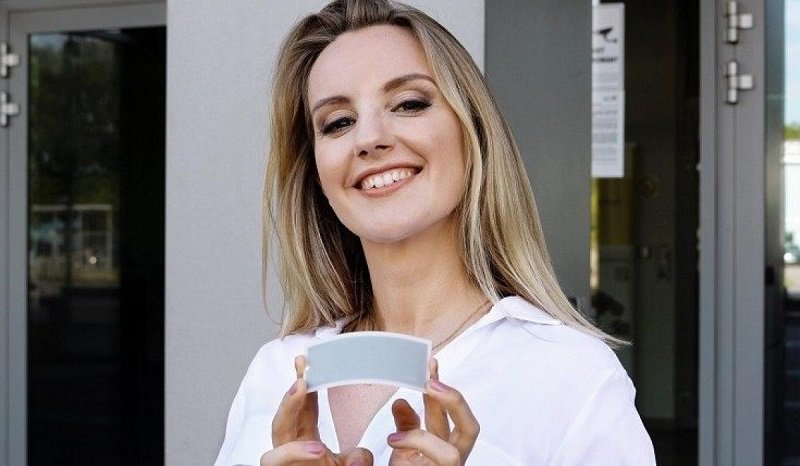 Olga Malinkiewicz, CTO Saule Technologies
An example of new tools in digital commerce is the technology of Olga Malinkiewicz of Saule Technologies. The Saule Technologies company from Wroclaw is making the world's first perovskite PESL electronic price and advertising labels.
- Thanks to PESL labels shopping chains will gain the possibility to instantly reduce prices of food products which expire. This will prevent huge amounts of food being wasted, which the world, where many people are still hungry, cannot afford today. On an annual basis, the new trading tools that PESL labels will provide will save millions of tonnes of food - says Olga Malinkiewicz, CTO Saule Technologies.
The new technology will enable a variety of marketing and advertising tools not previously available. For example, shops will be able to organize short-term, e.g. hourly, unannounced price promotions for selected products.
Technologies for e-commerce and online trade are created in Wroclaw
About 36 thousand people work in the IT industry in Wroclaw. Many companies have specialized in creating software for e-commerce or implementing these technologies at the client's site.
- Changes in the field of technology are accelerating, we are observing dynamic development in the field of the Internet of Things (IoT), augmented reality (AR) or artificial intelligence (AI). All these solutions are used, among others, in e-commerce. Seeing the potential of Wroclaw, we can safely say that it should bet on "being an expert" in solutions for e-commerce - emphasizes Piotr Nosal.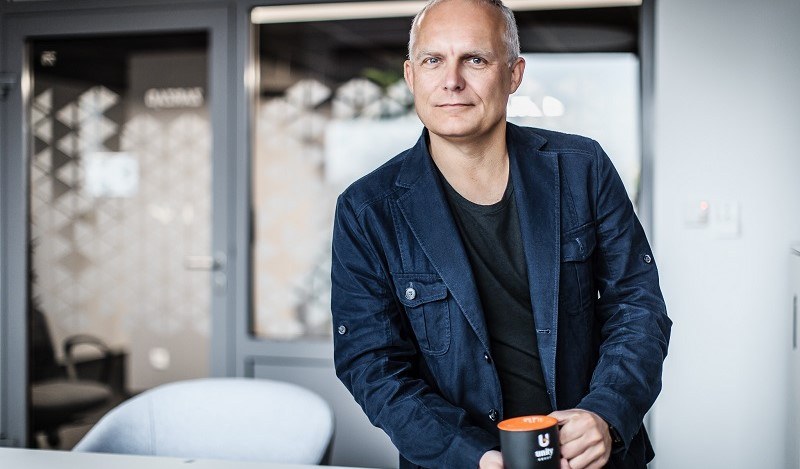 Grzegorz Rudno-Rudziński, CEO of ITCorner Cluster and managing partner of Unity Group
The president of the ITCorner Cluster emphasizes that Wroclaw e-commerce technology companies are growing fast and plan international expansion. In 2021 as many as 4 of them gained new investors.
- This market is strongly growing. Unity Group in 2021 had a turnover of about 67 million compared to 49.4 in 2020, and in 2022 together with the planned acquisitions we will grow above 100 million. At the end of 2021 we employed 366 people so we grew by 84 people, in a market where there is a lack of people to work. We know that other companies providing technology for e-commerce will also count this year as successful - Grzegorz Rudno-Rudziński enumerates.
Wroclaw focuses on solutions for e-commerce
The fact that Wroclaw relies on solutions for e-commerce was evident at the Made in Wroclaw 2021 conference, during which one of the topics was "E-commerce - another dimension of shopping".
The fact that e-commerce is also a very important market sector, according to a report by the Wroclaw Agglomeration Development Agency. "AI sector in the Wroclaw agglomeration" - as many as 28% of Wroclaw companies developing AI-related technologies target their offer.
Also the ARAW and ITCorner study "Wroclaw's IT sector" shows that e-commerce, regardless of the size and profile of IT companies, is one of the main areas of specialization.
E-commerce - a distinctive feature of Wroclaw for foreign investments
Grzegorz Rudno-Rudziński notes that e-commerce may be a distinctive feature of Wroclaw for locating foreign investments.
- At the end of 2021 we exhibited at the fair on digital transformation in London and many people looking at what we do said that with such an offer we have to go to Manchester, because it is known that it is the centre of e-commerce in the UK. In the UK many cities have a clear IT development strategy with a focus on two areas. The example of Manchester shows that it works. Looking at the latest Made In Wroclaw and IT report, the directions of specialization for Wroclaw are self-imposed and they include industry 4.0, e-commerce, medtech - artificial intelligence is very important everywhere - he adds.
Krzysztof Rogalny, the manager of the Development and Technology Department at TIM SA, is convinced that Wroclaw is a truly technological city that is strongly focused on the development of the IT and e-commerce sectors.
- We are part of an environment that consists of many different technological entities: innovative startups, service providers in the SaaS model, experienced software houses and entities providing dedicated, specialized solutions in areas such as AI, Cloud or Big Data. Being surrounded by and having access to such diverse technologies is especially important for large e-commerce companies such as TIM.PL - says Krzysztof Rogalny, Head of Development and Technology Department, TIM SA.
Universities open up for e-commerce
The industry needs specialists and this demand is already being met by Wroclaw's universities. There are new courses in e-commerce digitalization. - Obviously, the market needs IT specialists in all quantities, but not only. There is also a need for e-commerce managers, marketers, project managers, logisticians, data analysts, and many specialties around. You don't have to be a programmer to work in e-commerce - emphasizes the president of the ITCorner Cluster in Wroclaw.