Wroclaw-based Infermedica won 120 million PLN for technology development. TOP 10 Biggest investments in Polish startups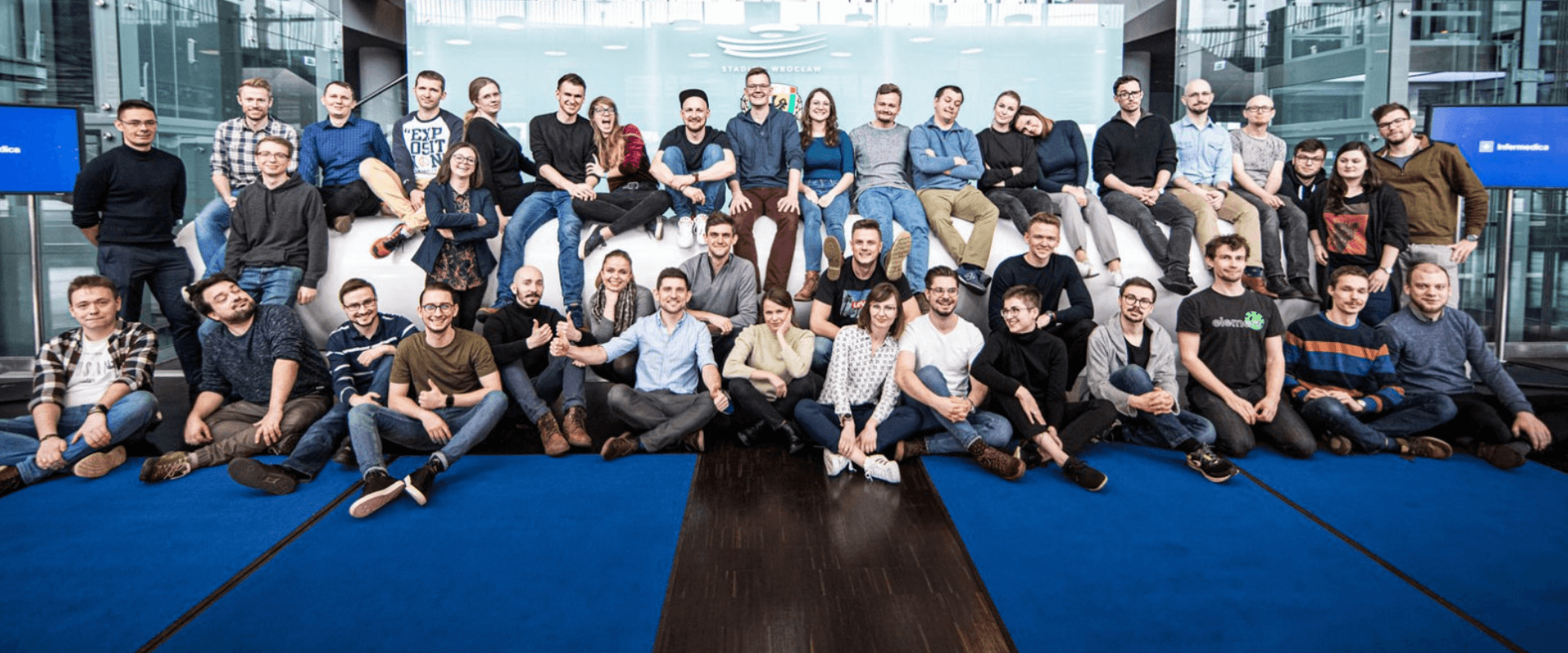 What Infermedica has come up with is used for the initial diagnosis of patients by Allianz, Microsoft and PZU Zdrowie among others. Now, the Wroclaw-based startup, for the development of a solution based on artificial intelligence to support primary medical care, has gained 120 million PLN from investors. The company is increasing employment and looking for engineers, developers and medical staff.
What Infermedica is doing is already being described as competition for "Dr Google" and "cyber doctor from Wroclaw".

Infermedica has a shot at the Polish Decacorn - a startup whose valuation has exceeded $10 billion.
Founded in Wroclaw, Infermedica specialises in tools that use artificial intelligence (AI) to support doctors and medical professionals in diagnosis and patient care. Infermedica's Symptomate application enables a quick check and analysis of patients' symptoms, suggesting the most likely causes of ailments and recommending further action. It also makes it easier for doctors and consultants to make an initial diagnosis of patients. Their solutions are available in 30 countries and 19 languages.
- As an investor, I have had the pleasure and honour to support Infermedica already since the seed round. Its pace of development is impressive. The technology developed there is world class and beats global competitors. I have no doubt that Infermedica is a candidate not only for a future unicorn, but also for a decacorn
Infermedica has investors and money for development
What the Wrocław startup is doing will be developed, because Infermedica has new investors and additional funds.
- Startups gain money for development mainly through investment rounds, in which capital is provided by investors. The rounds are closely related to the company's development phases: pre-seed, seed, series A, B, C and more.
Infermedica raised PLN 120 million (USD 30 million) in a round, series B, led by the One Peak fund. The European Bank for Reconstruction and Development (EBRD) and funds Heal Capital, karma.vc and Polish Inovo Venture Partners participated in this round. In total, the Wrocław company has already received from investors approx. PLN 180 million - including PLN 40 million in Series A in 2020 and PLN 14 million in 2019 in a seed round led by the Estonian fund Karma Ventures.
At the end of January this year. Internet portal mycompanypolska.pl ranked Wrocław-based Infermedica in the TOP 10 Biggest investments in Polish startups in 2021.
- We are impressed by the development of Infermedica's technology to date and are delighted to be able to support its team in realising the vision of healthcare accessible to everyone through automation. Infermedica provides a very high level of safety and clinical effectiveness. We are confident that Infermedica will become the global standard for patient care in primary care in the future, and we will assist its team in the next stage of its dynamic development
Infermedica: tools for preliminary medical diagnosis based on artificial intelligence
Piotr Orzechowski, the founder of Infermedica, emphasises that with new investors and money for development, they will be able to further realise their vision and develop technology to increase the availability of primary medical care around the world.
- We are delighted that One Peak is joining the ranks of our investors and has chosen to lead the Series B. The team's experience in scaling B2B companies will certainly help our growth. We are also pleased that our existing investors have continued to support us and have decided to participate in this round. Infermedica's growth to date is thanks to, among other things, over 60 thousand hours of work by doctors who have created one of the most advanced knowledge bases on diseases, symptoms and risk factors
Infermedica Symptomate: disease symptom analysis and online diagnosis
In addition to tools for initial medical diagnosis, Infermedica is creating a platform that will improve medical visits at all stages, including facilitating communication between doctors and patients and automating the creation of notes
In recent weeks, Infermedica has also made it possible to conduct an initial interview in the form of a voice conversation with a bot, thanks to a collaboration with Polish startup Talkie.ai. The AI-based bot uses Talkie.ai technology to recognise and interpret patient utterances. Infermedica's diagnostic engine, in turn, recognises and registers symptoms, formulating in real time the subsequent questions the bot asks in order to ultimately refer the patient to the right specialist or recommend other actions.
- The integration of Infermedica's diagnostic engine with the Talkie.ai voice assistant allows to significantly increase the efficiency of healthcare facilities. Artificial intelligence will help assess the patient's health condition and refer to the right specialist, reducing the waiting time to contact the clinic. Importantly, when talking to a bot, the patient can count on the same accuracy and reliability as when talking to a medical professional. Thanks to this, the whole process takes less time and costs less effort
Infermedica from Wroclaw, a startup by Piotr Orzechowski
Piotr Orzechowski, Founder and CEO of Infermedica
The startup was founded in 2012 by Piotr Orzechowski as part of the "EIT+ Accelerator for innovative companies with a hybrid industry profile" project. Over time, EIT+ sold its shares to investment funds.
Currently, Infermedica cooperates with over 90 partners from 30 countries, and the diagnostic engine developed by the company supports 19 languages. Infermedica's customers include Allianz, Microsoft, Sana Kliniken, Optum, Gothaer, Médis, as well as the Polish PZU Zdrowie. The Infermedica tools have been used to conduct more than 10 million medical interviews worldwide.
Infermedica: work, employment, recruitment
Infermedica employs 180 people. The company plans to double its team this year and is looking for, among others: engineers, developers and medical workers, for the office in Wroclaw and remotely. Jobs at Infermedica.