Wroclaw-based Biotts opens laboratory and cooperates with pharmaceutical giant Servier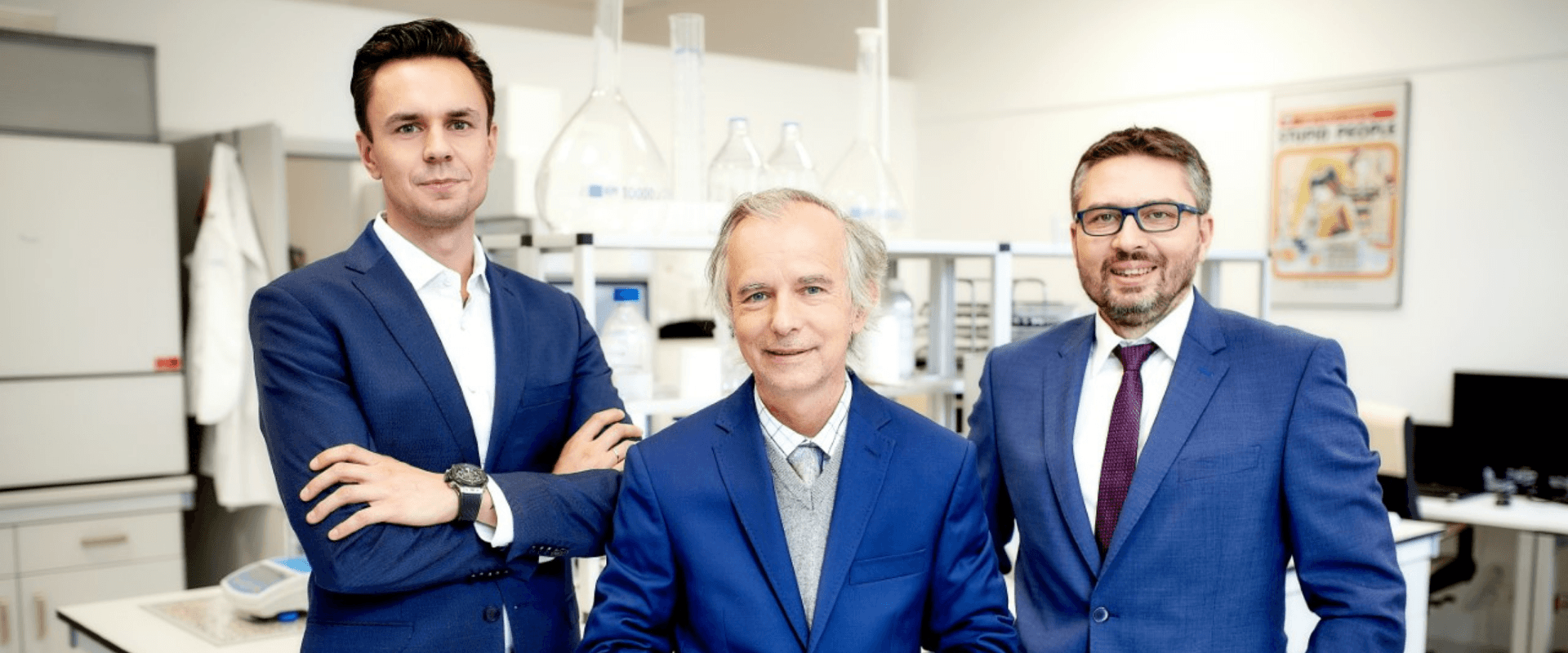 There goes the new in biotechnology - Biotts, a startup from Wroclaw, begins cooperation with Servier, an international pharmaceutical company. The Wrocław-based startup has just moved into a new laboratory in Bielany Wrocławskie and will conduct research that could change the lives of patients around the world. Their goal is a future without pills and injections.
Servier, the French pharmaceutical giant, is joining forces with Biotts in Wroclaw.

Since January this year. Biotts has a new laboratory in Bielany Wroclawskie.

Biotts wants to spend PLN 12 million on development until the end of 2022.

There is a chance that Biotts' technology will revolutionise drug and vaccine delivery methods also against COVID-19.
French pharmaceutical laboratory Servier and Wroclaw-based startup Biotts are starting joint research. They will work on a technology that will improve the lives of millions of patients around the world. Details of the cooperation are shrouded in secrecy for now. Servier, is the second largest pharmaceutical company in France and an international giant with branches in 150 countries. They have 15 international clinical trial sites, six research centres and 16 manufacturing facilities worldwide.
Servier and Biotts cooperation and research
The innovative technology of the Wroclaw startup Biotts makes it possible to administer pharmaceutical preparations through the skin - thus facilitating the fight against many common and serious diseases, the treatment of which is currently burdensome. There is a chance that what Biotts is doing will revolutionise drug and vaccine delivery methods against COVID-19 as well, and their technology could help in the fight against breast cancer, among others. Biotts intends to spend £12m on development this year.
- Biotts' carriers can increase the precision of action, reduce the required dose and dramatically reduce the side effects of treatment (especially in the gastrointestinal tract) of many existing and popular drugs. The uniqueness of our company's solution lies in its increased 'capacity' - using this system it is possible to carry many new active substances, including those up to twenty times larger than those able to penetrate the skin using the technology available today
French pharmaceutical laboratory Servier and Wroclaw-based startup Biotts are working together on a unique technology.
Biotts is already in the USA and has a new laboratory in Bielany Wrocławskie
Konrad Krajewski, member of the Biotts management board, emphasises that the company wants to be a global company and their potential clients are global pharmaceutical corporations. Therefore, in September 2021. Biotts opened an office in Boston. Currently, Massachusetts is seen as the best place in the world to launch a biotech company, with 1,000 companies in the industry already operating there. The international expansion does not end there. This year Biotts wants to open an office in some European country.
Biotts representatives emphasise that to be more competitive they need more space for research and development of their technology.
Therefore, in January 2022. Biotts, from the Wroclaw Technology Park, has moved to Bielany Wroclawskie, where it is currently setting up in a new laboratory. This will allow the company to introduce the GMP (Good Manufacturing Practice) standard in the quality control laboratory, followed by ISO standards. Over PLN 1 million worth of research equipment has already been delivered to the new premises, which will enable the testing and analysis of several drugs at the same time. The GMP system is required by the Office for Registration of Medicines and the Main Pharmaceutical Inspectorate.
- GMP is necessary in our laboratory, we are currently developing, among other things, anti-diabetic therapies, so we want to start the process of releasing the product with dapagliflozin for clinical trials as soon as possible and conduct stability studies for this product. Furthermore, within the next few months we want to introduce a GMP system also in the production area. This move will give us greater sovereignty in independent and self-reliant production of drug series for clinical trials, it will be the end of outsourcing this work
Biotts transdermal technology. Transdermal treatment
Following the introduction of GMP procedures, the company will begin the process of obtaining ISO/IEC 17025 accreditation. With this certificate Biotts will extend its competence to perform certain tests. It is also a confirmation of the quality of the service of the respective unit regarding, among other things, the reliability of the measurement results and the methods used to perform them. Test results from accredited bodies are recognised as reliable not only nationally, but also internationally. Thus, Biotts is counting on an increase in revenue obtained from the conducted tests.
- At the end of 2023, we are planning a large investment round, through which we will finalise the first phase of clinical trials for at least 3 of our drugs. In 2022 we put all our sails to speed in the search for new members to join our crew, in 2023 we want to sail into international biotech waters. The first agreements with companies will allow us to build credibility in the market to start serious business negotiations with our partners in 2023
Biotts: two inventors and an entrepreneur
Biotts, a biotech company from Wroclaw, was founded in 2018 on the initiative of two inventors - Dr Paweł Biernat and Dr Jan Meller - and an entrepreneur - Konrad Krajewski. Biotts scientists develop proprietary drug transport technologies and drug formulations in the field of diabetology and oncology. The company is the author and exclusive owner of copyrights to four patent applications, two of which have entered the global PCT protection procedure.